The Grammar School Nicosia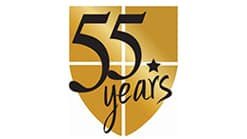 Established: 1963
Language: English
Type: Secondary
Age range: 12 to 19
Students: 803
Cypriot/Foreigner ratio: 3:1
Principal/Head: Andreas Afamis
Student/Teacher ratio: 8.5:1
Mission: The Grammar School is an educational community of students, parents and staff where learning happens at its best. We strive to be at the cutting edge of education using innovative technologies and teaching methods to enable our students unlock their potential and achieve personal, social, cultural and academic growth. We endeavor to produce knowledgeable young people with versatile skills, outstanding qualifications, captivating attitudes and core values like respect, resilience, aspiration, achievement and social responsibility.
Governance: Board of Directors
ADMISSIONS
Head of admissions: Andreas Afamis
Admissions policy: Tests in English and Mathematics, facilitating Interview
Scholarships: For each cohort, based on rank, 10 scholarships starting from 100% down to 20%
Mid-term entry: Yes, with Placement Exams
Applying from abroad: Yes, with Placement Exams
Tuition fees: Academic Year 2018-19: €7300- €7900 . Special discounts for second and third child and full payment in advance
CURRICULUM:
Type of exams: Internal through year tests and end of year final examinations, IGCSE, GCE Advanced Level, LCCI (Accounting) mostly through EDEXCEL/Pearson examination board
Languages: English (formal medium of instruction), Greek (native speakers), French, German (electives)
Optional: STEM Program for Classes 2-3, Athletic Programmes (Football, Basketball, Swimming) for classes 1-5
Sports: Various including Football, Basketball, Handball, Volleyball, Swimming, Tennis, Track-and-Field. In lower classes an expanded athletic programme (currently for football, basketball and swimming) is offered on elective basis.
Music: Choir and Orchestra, Cultural Evening, Talent Show
EXTRA-CURRICULAR
Clubs: Sports, Educational (Debating, Environment, Life Saving etc) Cultural Art (Art, Music, Theatre, Annual Cultural Event etc.) and Social (Blood Donation, Red Cross, Fundraising etc.) Educational Programmes: Duke of Edinburgh, International Award Programme, Model United Nations (MUN), European Youth Parliament (EYP), Euroscola, Toastmasters, Public Speaking
FACILITIES
Laboratories: Biology, Chemistry, Physics, Junior Science, 3 Computer Labs, STEM lab, Innovation Lab
Sports facilities: Track and Field and Soccer with plastic turf, 6 lanes 25x13m swimming pool, basketball, volleyball, handball, tennis
Bus service: Yes
POLICIES
School hours: 08:15 – 13.55
Exams: End of year
Uniform: Yes
Parents' association: Yes, various social activities and lectures
Student support: Pastoral Care system, Educational Counselor, University and Career Placement Guidance, Nurse
HISTORY
Ioannis and Iro Gregoriou founded the Grammar School in 1963 and operated on privately owned premises on a hill near the Nicosia Airport. During the Turkish invasion in 1974 our school was bombed and consequently occupied by the Turks.
In 1981 the Grammar School moved to new privately owned premises in Anthoupolis. New premises were added which include the swimming pool, new administration buildings, laboratories, the new sports grounds and lately the STEM and Technology Innovation laboratories.The Grammar School introduced an innovative collaboration with Microsoft to establish an IT Academy and is the first and only school in Cyprus to become a Microsoft Showcase School and a Microsoft Office Specialist Testing Centre. We are implementing Microsoft Office 365, a virtual workplace which allows students, teachers and parents to keep track of their lessons, assignments and school activities.
WHAT THE SCHOOL SAYS
What are your strengths? Our students are equipped with academic skills which enable them to excel in all aspects of their lives. They are awarded with International prizes in examinations and competitions and accepted in prestigious universities. These qualifications enable them to excel in their chosen careers.
Do you have open days? Yes, usually in February. During the year we host visits by appointment
Can parents visit during school days? Yes, all teachers have published office hours. The Headmaster and the Deputy Headmasters are available any time by appointment
Does parent association have a role or say in decisions? Advisory only
Is Apolytirion given to students? Yes, as approved by the Ministry of Education and Culture
WHAT THE PARENTS SAY
What do you like about the school? In what way(s) has the school been good for your child?
ELLI CHARALAMBOUS (President, Parents' Association) The academic programme is offered to students throughout their school life in a friendly environment. Through the school curriculum and the extracurricular activities the students of the Grammar School are given, the opportunity to develop skills and knowledge necessary for their life at university and their future careers. The school is like a second home to our children.  As they grow up, the school is always present, offering our children all the support they need.
CONTACT INFORMATION
Address: Anthoupolis Highway, Pano Deftera
Tel: +357 22695695
Email: [email protected]
Fax: +357 22623044
Office hours: 08:00 – 16:00
The Grammar Junior School:
Tel: +357 22695600
Email: [email protected]
Website: www.grammarschool.ac.cy