The Heritage Private School and Institute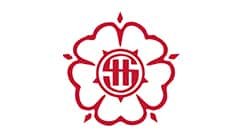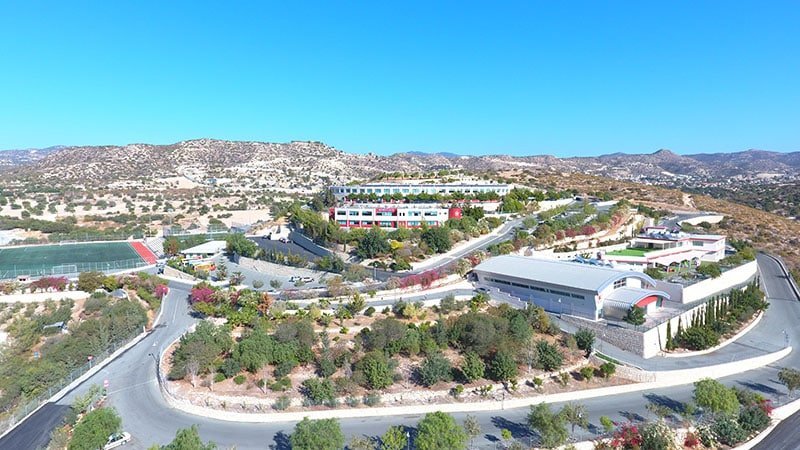 Established: 1987
Language: English
Type: Early Years, Primary and Secondary, International school
Age range: 2 to 18
Number of students: 1128
Cypriot/Foreigner ratio: 1:3
Principal/Head: Early Years and Primary: Gary Butcher; Secondary: Dr Kypros Kouris
Student-Teacher ratio: 13:1
Mission: The School is a caring community which strives to enrich the development of education and skills, and help all students reach their full potential. Its primary concern is the achievement of high standards and the delivery of quality education in all aspects, and at every level; we are therefore committed to a rigorous academic programme leading to university entrance. Alongside this, the School seeks to nurture in its students a true desire to learn, and the ability to study within an environment that is friendly, but orderly and firm, where relationships between students and teachers are based on mutual trust and respect
Governance: Directors
ADMISSIONS
Head of admissions: Early Years and Primary: Gary Butcher; Secondary: Dr Kypros Kouris
Admissions Policy: Dependent on age group; satisfactory report from previous school; entrance examinations in English and Mathematics; Interview; promising students whose English/Mathematics is not at the required level may be accepted if they attend additional intensive lessons.
Scholarships: Year 12 Scholarship: awarded to the student who achieves the best overall academic results in external examinations in Year 11; Year 13 Scholarship: awarded to the student who achieves the best overall academic results in external examinations in Year 12
Mid-term entry: Yes
Applying from abroad: Yes
Tuition fees: €4000 to €9000 per year depending on age group. Please contact the Administration Department.
CURRICULUM
Cambridge Primary Curriculum and the 2014 National Curriculum for England
Type of exams: Cambridge Checkpoints; IGCSE, AS, A Levels; Pearson Edexcel GCSE, GCE, International AS, A Levels; European Computer Driving Licence; LCCI Examinations; Ellinomatheia (Greek Certification Examinations); French DELF; German Goethe-Zertifikat; Anglia Examinations England; ABRSM, Trinity (performing arts)
Languages: English, French, German, Greek, Spanish, Russian.
Sports: Basketball, Cricket, Football, Handball, High Jump, Hockey, Long Jump, Netball, Rounders, Rugby, Running/Track Events, Table Tennis, Tag Rugby, Tennis, Shot Put, Swimming (optional for Years 7-8), Volleyball.
Music: Students may also take musical instrument and theory lessons, and participate in orchestra and ensembles, with encouragement to take formal examinations.
EXTRACURRICULAR
Over 100 Clubs, "Clinics" and Institute Classes for all age groups. Numerous examination, academic and non-academic classes, clubs and homework supervision are offered; choir, orchestra, rock band, volunteering, European Youth Parliament, Model UN.
FACILITIES
Computer and Science Laboratories, Library, Art studios, Drama and Dance studios, 1,200-seat amphitheatre, Multi-function hall
Sports: Stadium, full-size FIFA Star 1 football pitch, cricket practice lanes, tennis, mini-football, basketball, volleyball and netball courts, track and field facilities.
Bus service: Yes
POLICIES
School hours: Early Years and Primary: 07.50am – 1.20pm followed by clubs Secondary: 07.50am – 2.00pm followed by clubs
Exams: Yes (internal and external)
Uniform: Yes
Code of conduct: Yes
Parents' association: Parent Volunteers
Student support: Very high level of support for students applying to higher education institutions worldwide. After-school care facility for the younger students, and annual Summer School.A truly warm, friendly and caring community and a high level of pastoral care of our students.
Complaints procedure: Yes
HISTORY
In 1987 the school began with six students, but with its strong academic ethos and staff dedication, numbers increased, additional buildings were acquired, and new departments were introduced. Land was purchased for creating a state-of-the-art campus and the school moved in 2007, to where it presents an impressive sight amongst its landscaped grounds set in hills on the main Limassol to Troodos road. This award-winning school, the only school in Cyprus to hold current accreditation from the prestigious British Council International School Award, continues to grow, thrive and flourish.
WHAT THE SCHOOL SAYS
What are your strengths? Truly international in our intake and philosophy: The School is proud to hold the prestigious British Council ISA Award for "outstanding development of the international dimension in the curriculum". Campus setting, with facilities offering exceptional quality education, and providing progression and continuity from Nursery to Year 13. High academic standards, alongside limited class sizes, which enable individual attention and support for each student, allow for tailored awareness of students' learning styles, capabilities and ambitions. With the philosophy that every student can excel in a variety of areas, including sports and the arts, we aim to help increase self-confidence and maturity, whilst support students to reach their full potential both academically and personally. Well-qualified, experienced, and motivated staff, who are committed to keeping up-to-date with UK educational developments and EU education standards.
Do you have open days? No
Can parents visit during school day? By appointment
Does parents' association have role or say in decisions? Suggestions welcome
Is Apolytirion given to students? Yes
WHAT THE PARENTS SAY
EVAN STYPONIAS: I believe that the Heritage Private School provides the most ideal learning environment for my children. They are exposed to such a variety of subjects and activities, and I am certain that their talents will be fostered throughout their educational career at the Heritage.
CLEA VOTSI: The Heritage epitomises the core values we seek in a professional and modern school. The emphasis on academic achievement within their amazing facilities ensures our children will have the best possible start in life.
OTHER INFORMATION
The School is committed to sustainable development and environmental initiatives, for which it was awarded seven CY GPP environmental awards in 2017 and holds the Eco-Schools Green Flags. A variety of native trees have been planted, supported by irrigation and water recycling systems. The school has its own 100kW photovoltaic system, while students are involved in projects involving recycling, composting, water/energy conservation, and ecosystems
CONTACT INFORMATION
Contact: Dr Kypros Kouris
Address: 4549 Palodia, Limassol, Cyprus
Tel: +357 25367018
Fax: +357 25359377
Email: [email protected]
Website: http://heritageschool.ac.cy/
Facebook: https://www.facebook.com/heritagecyprus/