The Highgate Private School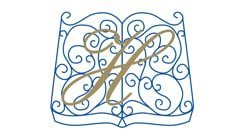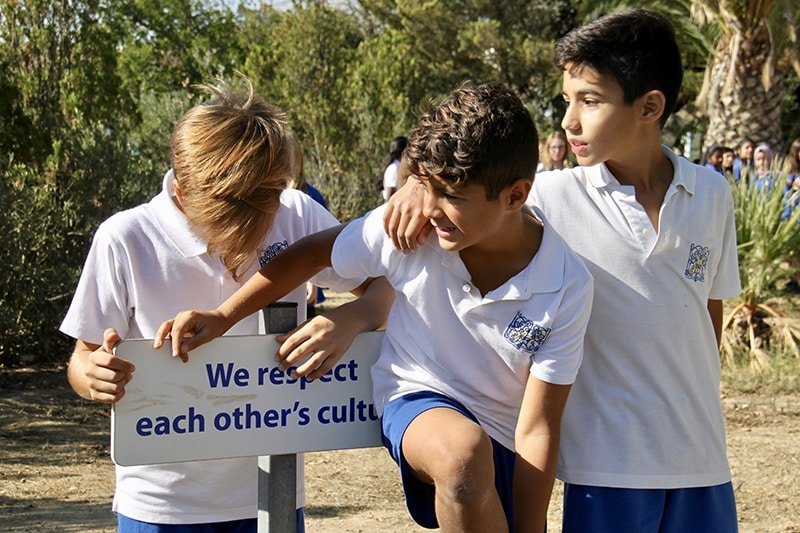 Established:   1991
Language:  English
Type: Primary & Secondary and Early Years department
Age range: 2 – 18 years
Number of Students:  250
Cypriot/Foreigner ratio:  55/45
Principal/Head:  Dr. Maria Theochari
Student/Teacher ratio:  18 to 1 (Class assistants in the younger years) lower student/staff ratio for the Nursery.
Mission:  We seek to create a challenging learning environment that encourages high expectations for success through development-appropriate instruction that allows for individual differences and learning styles. Our school promotes a safe, orderly, caring, and supportive environment. Each student's self-esteem is fostered by positive relationships with students and staff. We strive to have our parents, teachers, and community members actively involved on our students' learning, enabling them to succeed in our ever-changing world.
Highgate School aims to: Deliver an international, culturally rich and diverse curriculum; provide a holistic education that values academic, social, moral, and creative development; embrace multi-culturalism and create a welcoming, caring atmosphere for all children; provide pupils with high but realistic goals, to achieve their full potential; encourage pupils to be intellectually, socially and physically 'active'; encourage a sense of ecological responsibility towards the environment around us; provide a safe learning environment where pupils feel secure and confident; to ensure pupils love learning and are happy and proud of their achievements; celebrate ourselves!
Governance:  Privately owned
ADMISSIONS
Administrator: Patricia Stephanou
Admissions policy: Diagnostic tests and personal interview
Scholarships: Based on talents, academic achievement and financial circumstances
Mid-term entry:  Yes
Applying from abroad:   Yes
Tuition fees:  Primary: €4900 to €6100, Secondary: €6300 to €7100 yearly; discounts for early payment and siblings
CURRICULUM
British Curriculum; Emotional Literacy and Health  Education in all departments; STEAM- Science Technology, Engineering, Art and Mathematics in all departments; Financial Literacy, Creative and Critical thinking in all departments; Food Science Technology and Environmental Studies in all departments
Type of exams: GCE/IGCSE
Languages taught:  English, Greek, French and Spanish
Sports:   Football, Swimming, Basketball, Volleyball
Music:  Students have music lessons until the end of Year 9
EXTRA-CURRICULAR
Clubs: Art, Singing, Maths, Upcycling, Debating, Chess, Robotics, ICT, Drama, Masterkids, Bricks4Kidz, Hip Hop, Tag Rugby, Combat Fitness, Duke of Edinburgh, Gymnastics, Virtual travel and many more. Erasmus+ (ongoing European Projects with our partner schools in Europe. Eco Schools – We are an eco-friendly school and our activities include taking care of the environment and promoting recycling and reduction of waste.
FACILITIES
Science Laboratory
Sports facilities:    Futsal court and swimming pool
Bus service:  Yes, service for bus both ways (cost to the parent).
POLICIES
School hours:   7:55am to 1:30pm; afternoon clubs until 2:15pm and 4pm
Exams:   Internal exams as well as the external IGSCE/AS/A2 examinations
Uniform:  All students wear uniform except for Years 12/13 and Early Years
Parents' association:   Yes, we have a Parent Teacher Association
Student support:  Student Council for Primary and Secondary, School counselor, and Career guidance counselor
HISTORY
The school was founded by Dr.  Maria Theochari in 1991. The aim was to establish a child centered learning environment for all children. From the initial 17 children the numbers tripled within two years, and bigger premises was found to accommodate the new popular school. In 2004 a secondary level of education was extended.
The school has grown over the years and an even bigger campus is now necessary. The new campus will be accommodating many more students as it will be a two form entry for all age groups, 2 to 18.   The facilities will be fully equipped as an eco-school which will include operating on green energy.
We look forward to our new and forthcoming campus where we will be able to cater for a three form entry education.  Our gifted and talented  department is under the umbrella of two  highly reputable Universities. Children with learning challenges are also supported by a highly skilled group of staff.
WHAT THE SCHOOL SAYS
What are your strengths?  We are a progressive school, child-centered, multicultural with a holistic approach. Our aim and philosophy is to encourage our students to be lifelong learners, in line with the 21st century. Our students love learning, they are critical, creative and compassionate thinkers. We value the emotional and well being of all children in this very International community. With many project based activities and cross curricular approach all age groups are engaged in individual and intrinsic learning.
Do you have open days?  Yes
Can parents visit during school days?  Yes we have an open door policy.
Does parent association have a role or say in decisions? Proactive and supportive PTA in school decisions. Parents are encouraged to make suggestions.
Is apolytirion given to students?  Yes
WHAT THE PARENTS SAY
What do you like about the school? In what ways has the school been good for your child?
TATEV PETROSYAN: If it wasn't for Highgate I would have changed countries.  I am so happy with the school, my child is thriving.
TANYA DAVIDOVICH: Highgate embraced our children who went there without speaking English. The school has a unique way of settling in children from different backgrounds. All children are tolerant and kind to their peers.
MARIA PITSILLIDES: My child is part of the accelerated programme and is challenged academically without feeling pressured.
CONTACT INFORMATION
Address: 5 Irinikou Street, Ayioi Trimithias 2670, Nicosia
Email:[email protected] (for all office enquiries and admissions)
Tel:+357 22 780527, +357 22 773475
School office hours: 07:30 – 15:30pm
Website: http://www.highgateschool.ac.cy/