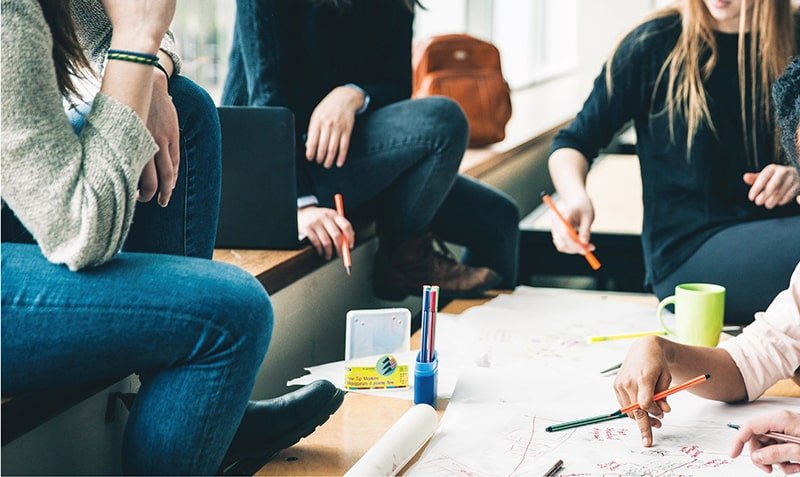 It's not just about exam grades
By Tracy Phillips
WHY do parents choose private education? In a study published by the Friedman Foundation in the US a few years ago results showed that only about 10 per cent of parents choose a private school because of higher 'test scores'. In Cyprus read for this: it's not just about better exam results.
The Friedman Foundation for Education Choice is the legacy of Nobel prize-winning economist Milton Friedman and his wife Rose (also a noted economist). It exists to promote their vision of choice in education. So it is hardly surprising that a study from this source suggests that educational choice is a good thing. But it is, isn't it?
The study asks how and why parents choose private schools. It suggests that when it comes to education, parents from a wide range of ethnic, income and social backgrounds, even those without a college education themselves, are "active education consumers on behalf of their children."
This was a study conducted in the US that specifically surveyed parents of children with scholarships, but you could be forgiven for thinking that it was talking about parents in Cyprus, where many people are prepared to allocate a significant part of their income for their children's education.
The study, More Than Scores: An Analysis of How and Why Parents Choose Private Schools, asked parents to identify the top reasons for choosing their child's particular school. And the interesting thing about the results is that they seem to be pretty universal.
The top five reasons given were: "better student discipline" (50.9 per cent), "better learning environment" (50.8 per cent), "smaller class sizes" (48.9 per cent), "improved student safety" (46.8 per cent), and "more individual attention for my child" (39.3 per cent).
While small classes are often high on a parent's agenda, as it is usually equated with that other parental favourite, more individual attention for the child, these two things should not be conflated. Private schools can often provide more individual attention because the teachers are required to stay longer hours and provide extra support outside mainstream classes. They may also have better training. This is the kind of individual attention that parents expect when they are paying school fees.
It goes without saying that parents expect better discipline from a private school. And they usually get it. That is because private schools are able to pick the students they want and weed out the ones they don't want if those students step out of line. This is a luxury that state schools cannot always provide. If students in the state sector get excluded from one school, they only end up in another one. Students in private schools have to meet the required standards of behaviour. And at the same time, private schools can choose the teachers they employ, and have expectations of those teachers that the unions cannot undermine.
As for a better learning environment, if teachers are competitively appointed (in stark contrast to public schools which hire graduates indiscriminately) and expected to work long hours to meet the learning needs of their students, it usually makes for a more dynamic and interesting result in the classroom. Sometimes private schools can offer a broader curriculum and better teaching resources as well.
But when the teaching is not good and parents are not happy, private schools are often quick to change things around and sometimes get rid of teachers that do not have parental support. Essentially, it is the quality of the interaction in the classroom that determines the quality of the teaching and learning. Sometimes this happens best in schools that do not appear on the surface to have the best facilities. But parents should be able to choose a school based on the aspects of education that they value most.
Student safety may not be the hottest issue in Cyprus education, although it clearly was an issue for parents in the US. But when it comes down to exercising choice, private education gives parents what they want. Sometimes what they want is a highly competitive, exam and results driven environment. Sometimes it is something quite different – extra literacy support and the chance to take Drama or Art as a serious subject – or just better sports facilities.
And for many foreigners in Cyprus, it is the opportunity for their child to learn in English and get A Levels or IB with extra support to get into a UK or US university. The point is that not every school will meet the needs of every child. With private education, parents have a choice, or as Friedman put it, are free to choose. To make the right choice, though, parents must be clear what constitutes value for money for them.
TALKING POINTS
CLASS SIZE: Many parents believe that small classes are something worth paying for. Often private schools do have much smaller classes than state schools. This is a good thing. While it is clearly not the case that bad teachers can suddenly teach just because the classes are small it does mean that good teachers can give your children lots more time and individual attention.
However, just because you pay for education, it does not guarantee the school employs only good teachers. There are good teachers in state schools and bad teachers in private schools. But it seems it is a lot easier to get rid of bad teachers in private schools than it is in the state sector, in which teaching unions are all-powerful. It is interesting to ask private schools how they support poor teachers and see if they admit to ever having had any!
ACADEMIC RESULTS: Schools these days are very open about their exam results. They usually display them on their website. But this is not necessarily a great way to judge value for money. Many private schools select the pupils they want in the first place and only take those they consider academically able. So sometimes students in the less selective schools actually do better academically, even though this is not always obvious from the results. Nor will the results reveal how many parents at the school are paying for private lessons on top of school fees. In which case you might ask yourself why would you pay for both?
ACHIEVEMENT: There is no guarantee that your child will do well academically in any school, no matter how much you pay. However, one thing that private schools can do well is monitor progress and communicate with parents on a regular basis. Especially if the school has a parent portal, a virtual learning environment and a good website. It is reassuring to know that you can walk into school at any time and teachers are always willing to talk to you or reply to emails. So it is useful to ask how quickly any kind of underachievement will be picked up on and how long the school would wait to get in touch.
SOCIAL MIX: The social mix of the school and its culture is something a lot of people think is worth paying for. Some private schools in Cyprus offer an international environment with opportunities for the students to interact with and learn from other students from all around the world. The student population of some schools is mainly Cypriot and there are parents that prefer this.
OTHER INTERESTS: An Oxford University admissions tutor speaking on the radio a while ago said that they could tell the difference between those candidates who achieved the top grades by pushing themselves to the limit and those for whom the top grades were just the start. They wanted to see candidates who think beyond the exam criteria and who have much wider interests and a genuine love of learning. This is the most valuable thing a good private school can give you, freedom to choose from any number of activities, an interest in everything and the confidence to achieve what you are capable of. Good private schools should be advising their pupils to take the traditional exam subjects and supporting high achievement in them. But those that encourage the broadest range of interests, and pay the most attention to your child's individual needs are the ones doing the best job.
Latest News
[mp_block_12 text_layout="text-layout-5″ category_id="45137″ post_text_chars="300″ post_paging="header_paging"]