The Junior and Senior School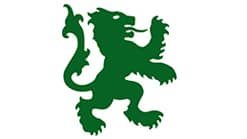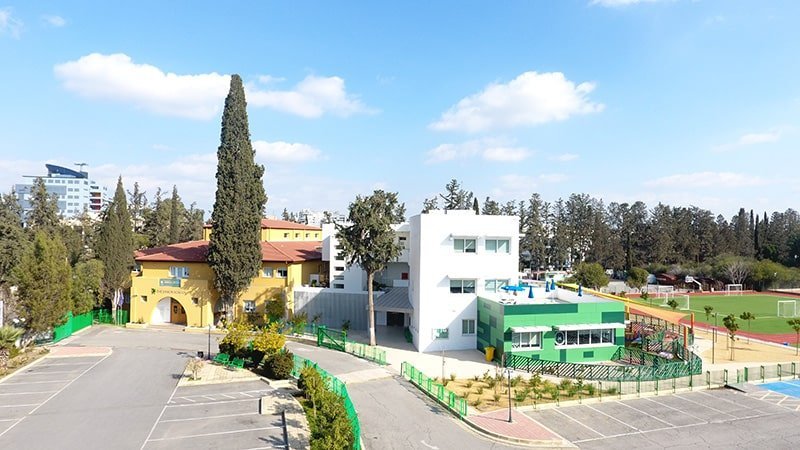 Established: 1944
Language: English
Type: Primary (Junior) & Secondary (Senior)
Age range: 2 to 19
Number of students: 1200
Cypriot/Foreigner ratio: 65: 35
Principal: Deborah Duncan
Student-Teacher ratio: up to 24 children per class (smaller groups in exam years)
Mission: The Purpose of Our School is to provide excellent, innovative and creative education that enables all students to realise their full potential and to enjoy a fulfilled life as confident, compassionate and healthy members of the global community; continuing to learn, and contributing to a better world for all.
Governance: Governed by a group of elected parents
ADMISSIONS
Head of admissions: Christie Kasapi
Entry Policy: interview: written entrance exam (depending on the age)
Scholarships: Year 7 and 12
Mid-term entry: Available if there is space in the year group
Applying from abroad?: Yes, and we can do assessments in the home school
Tuition fees: €5931 to €7120 (JS), €6810 to €7040 (SS)
CURRICULUM
UK curriculum taught only in English. Plus Greek language for all.
Type of exams: GCSE, IGCSE, GCE A level and IAL
Languages: French, Spanish, Russian, German
Sports: Football, Volleyball, Basketball, Squash, Tennis, Swimming, Athletics
Music: Three music rooms and recording studio
EXTRA-CURRICULAR
Extensive extra-curricular activities on both sites at the end of the day.
A number of clubs and activities are running after school. We offer many sports, choir, orchestra, languages, booster classes, homework clubs, ICT clubs, drama, dancing, crafts, art etc.
FACILITIES
Three fully equipped science laboratories, drama studio, music and recording studio (SS)
Sports: Running track (JS&SS). Extensive sports grounds: gymnasium, tennis courts, a squash court, two swimming pools, futsal, basketball and volleyball courts (SS), basketball courts, futsal, tennis courts (JS)
Bus service: Buses to and from city centre (for SS which is in Latsia), plus home buses by arrangement
POLICIES
School hours: 7.45 – 13.00 (JS – KS1), 7. 45 – 13:10 (JS – KS2), 8.05 – 14.25 (SS)
Uniform: Yes, green, white, grey and black
Code of conduct: Clear behaviour policies in place and rewards and sanctions pyramids in operation at SS
Parents' association: Active PTA on both sites
Complaints procedure: Up to date Complaints Policy compliant with British Schools Overseas standards
Exams: Exam results published online
Student support: Pastoral support team, learning support department
HISTORY:
The Junior School was established in 1944 by the British Council. The school remained under the direction of the British Council until 1948, when it became a non-profit making company incorporated in Cyprus, known as 'The Junior School'.
The school grew rapidly during the 1950`s to cater for the increased number of expatriate children. The present buildings were first occupied in 1951. Since then, numerous additions and renovations have been made in order to meet the growing needs of the children. In September 2015 a new annex of the Junior School site was completed.
In 2003 the Senior School was established extending education from 12-19 years and incorporating study for IGCSE and A level qualifications. Due to a rise in pupil numbers and a need for improved buildings, in March 2016 the school moved to a new site in Latsia. There are plans to build a new wing at The Senior School site.
WHAT THE SCHOOL SAYS
What are your strengths? Active, dynamic pedagogy delivered by well-trained and experienced teaching staff. Excellent pastoral care underpinning academic rigour. English. Performing arts.
Do you have open days? Yes, in February every year at SS
Can parents visit during school day? Yes, by appointment
Does parents' association have role or say in decisions? Board of Governors welcomes any suggestions or ideas from parents on how to improve the school. There are regular questionnaires and parent forums and parent coffee mornings with the Principal
Is apolytirion (leaving certificate) given to students? Yes, approved by the Ministry of Education
WHAT THE PARENTS SAY
What do you like about the school? In what way has school been good for your children?
JANET IOANNOU (SS parent): I like the diverse and inclusive environment that is apparent to my children each day; coaching them for the global platform that awaits them as adults. The real world could not be more diverse, ever-changing and global than it is today and success within it depends on the ability to relate to different people and in having an eagerness to learn continuously. I feel the school's ethos leads the way. The school embraces the uniqueness of each student and understands how each pupil learns optimally. In my experience, this has allowed my children to flourish. The school's emphasis on developing my children to think, research and learn independently right from the early reception class days and then all the way through the key stages has prepared and continues to prepare them well for universities abroad easing that difficult transition.
WAYNE GEORGIOU (JS parent): What we like most is the positive attitude of the teachers. They are always open for discussion and they keep us posted on our two children's development all the time via the calendar book/dossier and we are immediately notified if there are any issues. Furthermore, we can note things that we need them to pay more attention to. Often, I have used this book/dossier to contact teachers and ask them to contact me, if I see we need any further assistance or need to focus on some particular points. Overall as parents we are happy to see that our children love the school and its teachers. It is a nice start to the morning, taking the children to school with a smile and not dragging them out of the car, crying.
CONTACT INFORMATION
Junior School
Address: Kyriakou Matsi Avenue, Ayioi Omoloyites, Nicosia
Tel: +357 22664855
Fax: +357 22666993
Email: [email protected]
Senior School
Address: Romanou 2 Street Latsia, 2237 Nicosia
Tel: +357 22 660156
Fax: +357 22 666617
Email: [email protected]
Office hours: Monday to Friday 8.30am to 2.00pm
Website: thejuniorandseniorschool.com