L.I.T.C. Russian-English Private School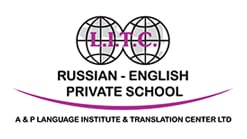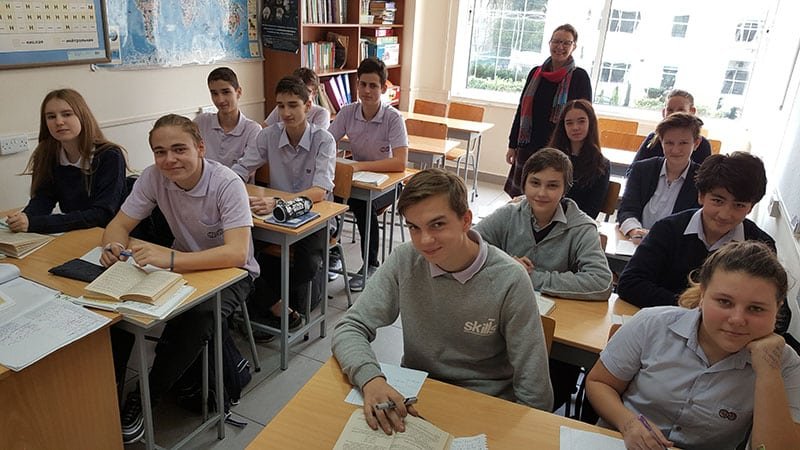 Established: 1993
Language: Russian with enhanced English
Type: Pre-School, Primary & Secondary
Age range: 4 – 17
Students: 250
Cypriot/Foreigner ratio:  1:4
Principal/Head: Polina Elia
Student/Teacher ratio: 8:1
Mission: We aspire to maintain a high educational level, cultivate moral values to generate an atmosphere of mutual respect, engage the future through evolving technologies and innovations in education and sustain the positive sense of a caring community whilst the school develops. We also aspire to strengthen our positive contribution in the development and the strengthening of Russian-Cypriot friendship and continue promoting the Russian language and culture on the island;  we foster an environmental conscience.
Governance: privately owned and operated
ADMISSIONS
Head of admissions: Olga Starodubets
Admissions policy: Interview and/or placement test. Upon contacting the school an appointment will be arranged with the Head of School. Although new pupils are expected to begin their studies in September it is not unusual for children to join the school mid-year. The school's admissions policy does not discriminate on the grounds of race, religion, gender or nationality.
Scholarships: 10% discount for siblings attending at the same period
Mid-term entry: Yes, with the provision of transcripts from previous school
Applying from abroad: Contact us by email or telephone to provide you with information about the procedure.
Tuition fees: €2,395-€4,300
CURRICULUM:
Russian (Ministry of Education of Russian Federation)
Type of exams: Internal School Exams.
Optional: IGCSE Mathematics, IGCSE Computers, IGCSE English, Cambridge Exams, MOS (Microsoft Office Specialist), Final Exams at the Russian Embassy School for forms 9th and 11th.
Languages: Teaching language Russian plus English & Greek as foreign languages
Sports: Gymnastics, football, basketball
Music: Rossinka Folk, Russian Ensemble
EXTRA-CURRICULAR
Clubs: theatre, music, sports, chess, literature. Afternoon school open to our students as well as to students from other schools (Greek speaking & Russian speaking groups)
FACILITIES
Laboratories: Chemistry, IT, Physics & Biology.
Sports facilities: Basketball & Football Court
Bus service: Yes
POLICIES
School hours: Pre School & Primary: 8:00 – 13:00; Secondary: 8:00 – 14:00
Exams: We have semester exams in November, February and May. Our finals are in May/ June.
Uniform: Obligatory. Can be purchased from an external collaborator.
Parents' association: All parents and guardians of pupils are automatically members of the school's Parents Association, which is a body of parents, set up to support the school.
Student support: Psychologist, Speech Therapist
HISTORY
L.I.T.C. Russian-English Private School was founded in 1993 and is approved by the Ministry of Education and Culture of the Republic of Cyprus. Our school traditionally welcomes migrant children from Eastern European countries, mainly from Russia, the Ukraine, Belarus, Estonia, Latvia and Lithuania. The school follows the curriculum of the Ministry of Education of the Russian Federation, with emphasis on the English language, as English is taught on a daily basis. Greek is also taught twice a week. Since the academic year 2014-2015 the subject of Mathematics is additionally taught in English giving the opportunity to students to get acquainted with the English mathematical terminology as well as to prepare for the International GCSE exams.
Our teaching personnel is carefully selected to match the standards of the education we want to provide our students with. We have Russian and English native-speaking teachers, bilingual teachers as well as Greek native speaking teachers to guarantee the best possible results. Our teaching staff is highly qualified and experienced.
WHAT THE SCHOOL SAYS
What are your strengths? Most of our graduates are now successfully studying in universities in Cyprus, Europe, Russia, Australia, Canada and the U.S.A., where they stand among those with outstanding academic achievements. Our students have also won awards for their success in local competitions in mathematics, chemistry, sports as well as other subjects. L.I.T.C. has been awarded certificates of recognition by the Embassy of the Russian Federation in Cyprus for its contribution in the development and the strengthening of Russian-Cypriot friendship and for actively promoting the Russian language and culture on the island. Within the framework of our cultural development programme we have established close relationships of co-operation with some public schools where Russian is taught as a foreign language. We have been successfully participating in Erasmus + projects of the LLP of the European Commission since 2011.
Do you have open days? Yes, end of August
Can parents visit during school days?Yes. An appointment must be arranged with the Administrator and they will be given a tour of the school premises.
Does parents' association have a role or say in decisions? We take all their demands and suggestions into consideration.
Is apolytirion given to students? Having successfully passed their final examinations, the school graduates from the 9th and 11th forms are awarded a Secondary School Leaving Certificate (Apolytirion) approved by the Ministry of Education of the Republic of Cyprus and optionally, having taken exams at the Russian Embassy School, obtain the relevant Attestat from the Ministry of Education of the Russian Federation.
WHAT THE PARENTS SAY
What do you like about the school? In what way(s) has the school been good for your child?
ELENA BOSTAN: The internationality of the school, the friendliness of the staff – teachers and administrative staff – the fact that our children can learn 2 foreign languages while given the opportunity to study in their own native tongue. The school's participation in many educational and artistic events organized both by Cypriot and Russian bodies. Teachers at L.I.T.C. are consistent in their efforts to discover the talents inherent in every child, to inspire creativity and to encourage individuality. The highly qualified staff is dedicated to building confidence in pupils by celebrating their many accomplishments and helping them to maximize their potential.
CONTACT INFORMATION
Address: 340-342, Agiou Andreou str., 3035 Limassol
Tel.: +357 25 343376
Fax +357 25 343398
Email[email protected]
Office working hours: 07:45 – 15.00
Website: www.litcschool.com