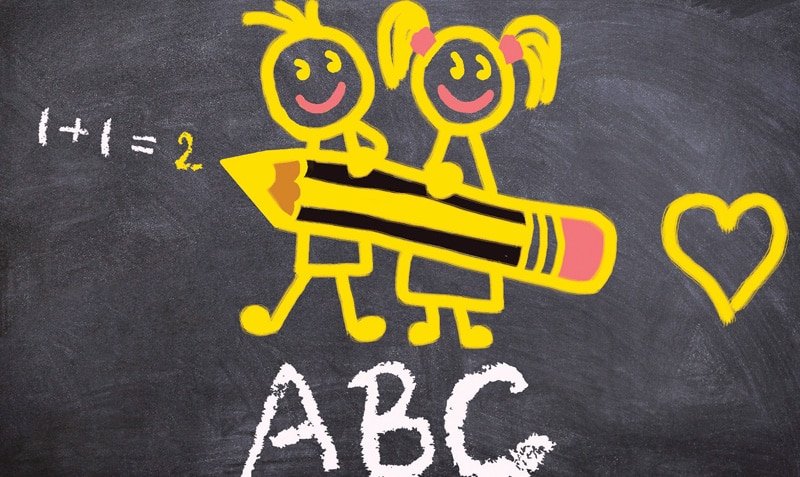 More choice than ever before: one-stop guide at your fingertips
The following pages outline schools across the island, providing a useful resource for parents considering educational options for their children
THE number of private secondary schools has increased by 50 per cent since the year 2000, reflecting the growth in demand for private education in Cyprus.
Some 18 per cent of pupils – 10,850 – in Cyprus attend private secondary schools; in the UK, with its very long tradition of private education, only 7 per cent of children attend private schools. There is a smaller proportion of children in private primary schools, 12 per cent, indicating that parents consider a sound secondary education of greater importance, perhaps because this will determine what kind of university their child will attend.
The growth in demand for private education, boosted by the influx of foreign families settling in Cyprus for work, is the reason we decided to produce the Schools Guide, which we plan to publish annually. Hundreds of families with children of school age move to Cyprus every year and one of the main things they want to know about is schools. We hope this will also be a useful resource for parents living here when they are considering school options for their children.
The idea is to have all information about private schools in one place, making it easily accessible to people who would otherwise have to go from one website to another for this type of data. The Schools Guide will provide parents with a comprehensive introduction to the choices on offer – a first port of call before exploring individual school websites, links to which are listed, and visiting schools.
The schools are grouped according to district and are listed in alphabetical order. You will notice that for some schools pre-primary and primary are listed as different from the secondary school. This is because they are considered different entities, even though they are on the same premises. For most schools pre-primary, primary and secondary are all part of a single entity, despite the fact that primary and secondary are on different premises.
Every school was asked to complete the same questionnaire, which was designed to provide you with the vital information every parent wants to know when choosing a school. Some schools did not want to provide any information, but we have still listed them, although with some basic information only.
We need to clarify a few facts and figures. The tuition fees given by most schools are those charged this school year and could be different for 2018-2019. Under the Extra-curricular heading we have tried to list as many of the clubs and activities offered, but in some cases there were too many to fit into the limited space we had. Full lists can be found on the websites of the schools.
For a few schools there are no comments from parents. This was not because we could not find a parent to answer the question 'what do you like about the school?' but because these were not provided by the school, which gave the information. Ideally we would really like parents to give their opinions. After all, who better to offer advice to parents, than other parents?
Finally, after talking to some head teachers, we decided against trying to obtain GCSE and A Level results for each school, because not all schools are selective and this was reflected, to an extent in results. As one head teacher said, "who can say that a school failed a student, if it had helped improve his or her grades from Es to Cs?" A small number of schools post exam results on their website, but most do not and it is not because they are bad schools. If you want information about exam results, you will have to ask for them from individual schools.
We are aware, as many parents have told us, that good exam results is not the only consideration only choosing a school. Other considerations include better student discipline, better learning environment, smaller classes, a multi-cultural environment and more individual attention for a child. As you will read in one of our articles, choosing a school is a very individual process – it is about choosing the right school for your child – and a good reputation is of little value if the school is not right for your child.
There are now 38 private secondary schools in Cyprus so parents, as 'education consumers', you have a bigger choice than ever before. Bigger choice, although a positive thing, makes decisions more difficult. Our intention, with the publication of our Schools Guide, is to provide as much information as possible about the choices available in order to help you make the right decision for your child.
Latest News
[mp_block_12 text_layout="text-layout-5″ category_id="45137″ post_text_chars="300″ post_paging="header_paging"]