Pascal English School Lemesos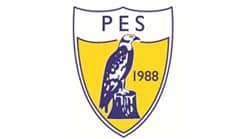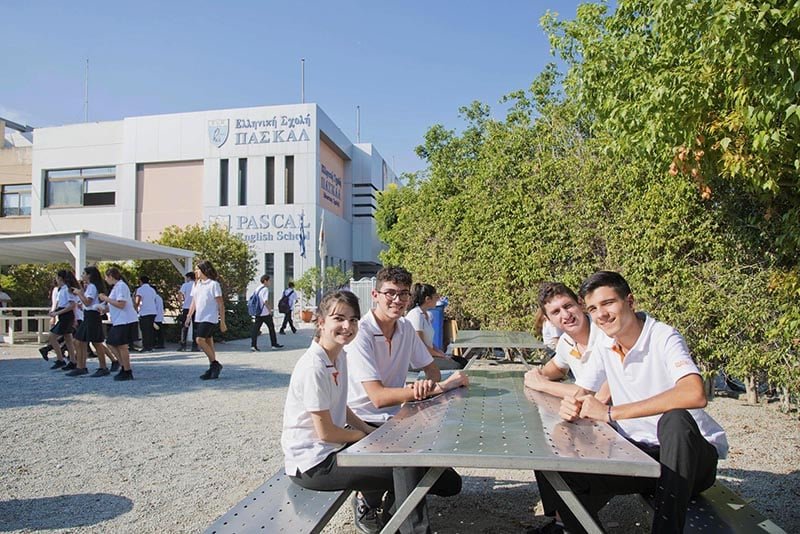 Established: 2002
Language: English
Type: Secondary School
Age range: 12-18
Number of students: 295
Cypriot/Foreigner ratio: 4/1
Head of School: Maria Ehrhartsmann
Student/Teacher ratio: 12/1
Mission: PASCAL English School aims to offer education that develops intellectually as well as physically active and creative young individuals who will leave school with an understanding that learning is a lifelong process in which they are active participants. Individuals who are able, with their acquired critical thinking skills, compassion and knowledge to work towards creating a better world in which awareness and understanding of different cultures is a prerequisite for progress and success.
Governance: Board of Directors.
ADMISSIONS
Head of admissions: Maria Ehrhartsmann
Admissions policy: Entrance examinations in Mathematics and Greek or English.
Scholarships: Based on the entrance examinations: 100% / 50% / 25% discount on tuition fees
Mid-term entry: Yes
Applying from abroad: Applications are considered throughout the year.
Tuition fees: €6,300 – €6,900
CURRICULUM:
In Years 1-3 (Years 7-9 of the UK education system) the school offers a high standard of general education and sets the foundations for more specialised learning in Years 4-6.
In Years 4-6 (Years 10-12 of the UK education system) the school offers a complete programme of study leading towards the Apolytirion (recognised national secondary school leaving qualification). Pupils in Year 4 may take the IGCSE examinations in their optional subjects. In Years 5 and 6 they may take the GCE AS and A Level/International A Level examinations respectively.
Languages: English, Greek, French, German
Sports: Pupils are encouraged and given an opportunity to participate in various sporting events such as track and field, swimming galas or national and international tournaments.
EXTRA-CURRICULAR
Clubs: Archery, Water Polo, Swimming, Entrepreneurial, Drama, Sports, Cycling, Journalism, Photography, Arts & Crafts, First Aid,  Sailing, Environmental, Music, Astronomy, Rock Climbing, Biomedical, Formula 1.
FACILITIES
School is temporarily housed in suitable and purpose re-constructed building. Two computer labs, physics/chemistry/biology lab, music room, art room, technology room, canteen/cafeteria and library. In the near future, the school will be relocated to its purpose-built school campus.
Bus service: No
POLICIES
School hours: 7:45 -14:05 (all day 15:45)
Exams: Internal Exams, External Exams (IGCSE's/ GCE A Levels)
Uniform: Yes
Parents' association: There is a close cooperation with the Parents/Guardians Association.
Student support: The school has an efficient system of pastoral care which reaches out to every single pupil in school.
HISTORY
The school was founded in 2002 and is fully recognised by the Cyprus Ministry of Education and Culture.
WHAT THE SCHOOL SAYS
What are your strengths? Graduation in 6 years not 7; recognised Apolytirion accepted by the UK and worldwide universities for matriculation purposes; GCE A Levels / International A Levels pass rate (A*-C): 91%; top university placement
Do you have open days?  Yes
Can parents visit during school days? YES (upon appointment)
Does parents' association have a role or say in decisions? The role of the Parents/Guardians Association is to communicate and collaborate with the school management in order to enhance and promote the school.
WHAT THE PARENTS SAY
What do you like about the school? In what way(s) has the school been good for your child?
STAVROS STAVROU: I was impressed on how quickly our child has settled in with the help and support of all staff. The school cultivates a collaborative learning environment with rigorous academic curriculum. The teachers are of high calibre, very dedicated and they genuinely care about their pupils. They are pro-active in their communication with parents, very responsive to concerns, and care enough to stay and help pupils with tutoring even after school hours. Seeing our daughter motivated, focused and enthusiastic to continue every day her learning journey, gives us the confidence that we took the right decision to join the school. It is clear to us that the school instils the values of discipline, respect, hard work, collaboration and love for knowledge.
CONTACT INFORMATION
Address: 104 Spyrou Kyprianou, Avenue, 3076 Lemesos
Tel:+357 22 509400
Fax: +357 22 509540
Email: [email protected]
Office working hours: Monday – Friday 7:30 – 16:00 apart from Wednesday 7:30 – 14:00
Website: www.pascal.ac.cy