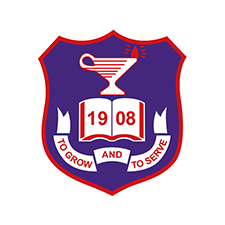 CONTACT INFORMATION
Address: Gr. Afxentiou Avenue, P.O.Box 40112, 6301 Larnaca
Tel: +357 24 815400
Fax: +357 24 651046
Office hours: Monday-Friday 07:30-18:00
Email: [email protected]
Website: www.academy.ac.cy
Established: 1908
Language: English
Type: Preschool, Primary and Secondary
Age range: 3 to 19
Students: 1,164
Cypriot/Foreigner ratio: For the Jun- ior School 50:50, for the Senior School
80:20
Acting Principal: Margarita Constantinidou
Student/Teacher ratio: 11:1
Governance: The Board of Directors is elected by the American Academy Larnaca Alumni
ADMISSIONS
Head of admissions
Primary: Maria Nammour; Secondary: Charoula Constantinou
Admissions policy:
Primary: Assessment or written exam in Mathematics and English. Secondary: Entrance exams in Greek and Mathematics or English & Mathematics
Scholarships: Broad scheme of scholarships. Academic Achievement Scholarships, Bursaries for needy students and Athletic Scholarships
Mid-term entry: Yes
Applying from abroad: Students can contact the school and follow the same application procedures
Tuition fees: Junior School: €4,380 to €4,870, Senior School: €6,000 to €6,750. Registration fee: €75
CURRICULUM
Years 1-3: Broad and balanced curriculum. Years 4-5: 11 GCSE (6 core and 5 electives). Years 6-7: Choose 4 A levels out of 27 options. Our Apolyterion is  fully recognised by the Ministry of Education and Culture
Languages: The language of instruction is English.  Modern Greek is a core subject, French/German from Year 2
Sports: Basketball, Handball, Volleyball, Football, Tennis, Cross Country, Track and Field
Music: School choirs and School Orchestra. Music Technology Club exposes students to the vast variety of digital software that allows for music mixing, editing, sampling
EXTRACURRICULAR
More than 30 Clubs: Art and Culture, Animal Welfare, Astronomy, Biotechnology, Blood Donors, Business, Computing, Cooba (cooking and baking), DoE, Ecology, English Society, Folklore dancing, Formula 1, French, 1st Aid, German, Innovation Hub, Maths, Media, Modern Dancing, Model UN, Red Cross, The Herald, Voices
FACILITIES
8 Science labs , 4 Computer labs – fully equipped with the latest technology; 3 Art rooms, Music room. All classrooms are equipped with interactive whiteboards
Sports facilities: State-of-the-art sports facilities. Indoor Gym, and Outdoor Basketball, Tennis and Futsal Courts
Boarding School: No
POLICIES
School hours: 07:30-13:35
Exams: We are a registered centre for EDEXCEL, AQA, OCR, CIE, LCCI
Uniform: Yes
Parent-Teacher Association:
There is a close collaboration between the PTA and the school ensuring the welfare of the students.
Student support: The Heads of Years with the help of the educational psychologist support students in their academic and social development.
The Academic Counselling team guides students in their academic decisions.
HISTORY
The American Academy Larnaca is one of the nine oldest schools in Cyprus. It was founded in 1908 by two missionaries  of  the  Reformed  Presbyterian Church of North America. Within a year there were 60 students. Originally classes were held in the mission chapel across the road from the current Weir Building. In 1911 the school moved to the present site into the original Memorial Hall. The Academy took in 30 boarders. Although the Academy was originally intended as a boys school, a girls department was opened in 1916. During the Second World War, the school was temporarily transferred to Lefkara village from 1941 to 1943. The present school began to take shape in 1954 with the completion of the Weir Hall with the auditorium added four years later. The New Memorial Hall began to take shape from 1983 onwards. In 1975 the control of the School, and all its facilities, was handed over to the American Academy Alumni Foundation and has been run as a non-profit making organisation, with charitable status, by its own graduates.