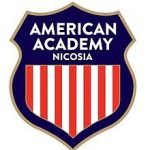 Established: 1922
Language: English
Type: Preschool, Primary and Secondary
Age range: 2 years and 8 months to 18
Students: 460
Principal/Head: James Gillanders
Student/Teacher ratio: 8:1
Governance: Not for profit company/Board of Governors – Cypriot educationalists and businessmen offering their services on a voluntary basis
ADMISSIONS
Head of Admissions: Dimitra Hadjimichael
Admissions policy: Exams and interview
Scholarships: N/A
Mid-term entry: Yes
Applying from abroad: Yes
Tuition fees: Preschool starting from €3070. Primary: €4580. Secondary: €4980 – €6540
CURRICULUM
UK with some additions to meet the requirements of the Ministry of Education and Culture of the Republic of Cyprus. Students graduate with a Certificate of Completion of Secondary Education (Apolytirion) accredited by the Ministry of Education and Culture of the Republic of Cyprus
Type of exams: IGCSE & A Level
Languages: English, Greek, French, Spanish and German.
Sports: Basketball, Football, Volleyball, Self-Defence, Gymnastics, Badminton and Table Tennis
Music: Choir, Band, Rock Band
EXTRACURRICULAR
Preschool: Monkeynastix.
Preschool and Primary: Smart Hands, Masterkids Creative movement and expressions.
Primary: Wood Wizards, Needlework, Girl Guides, Show Time, Kung Fu, Football
Secondary: Model United Nations, European Youth Parliament, Public Speaking, Drama, Art, Choir, Theatre, Dance, Instrumental Lessons, Junior Achievers, Basketball, Football, Volleyball, Table Tennis
FACILITIES
Laboratories: Physics, Chemistry, Biology, Computers
Sports facilities: Indoor Gym, Basketball, Football (5X5), Volleyball, Long jump, High jump, Badminton and Table Tennis.
Bus service: Yes
Boarding School: No
POLICIES
School hours: 07:25-13:40;
Clubs:14:00-14:45
Exams: Internal exams for secondary department in January and June
Uniform: Charcoal grey trousers/ skirt, white poloshirt, blue or maroon sweater
Parents' association: [email protected]
Student support: A group of professional educators and educational psychologists form our Pastoral Care Team. They offer support to all students regarding their mental, emotional and academic development by monitoring their progress, offering counselling, running a number of interactive programmes, as well as meeting with students on one to one basis, whenever that is needed
HISTORY
The school opened its doors on October 16, 1922. The founders, who had earlier started the American Academy in Larnaca for boys, established the school in response to local demand for an English language school for girls and it was named the American Academy for Girls. In its early years it was both a boarding and a day school and 13 students enrolled in its first year, two of them boarders.
The teacher who headed up the work was Lola Weir with Ada Wilson as her assistant. School and boarding house were originally in the westside of the old city of Nicosia. Growth was quite rapid and by 1927 the enrolment had reached 89 students. Relocation to its present premises outside the city walls in 1955 provided more extensive grounds and larger buildings. In 1976 the school became independent from its founding mission with a board of Cypriot educationalists and businessmen set up to manage it. In 1977 the school became co-educational and in the years that followed, there was an expansion in both its enrolment, its grounds and buildings.