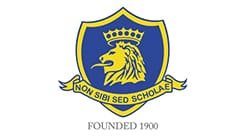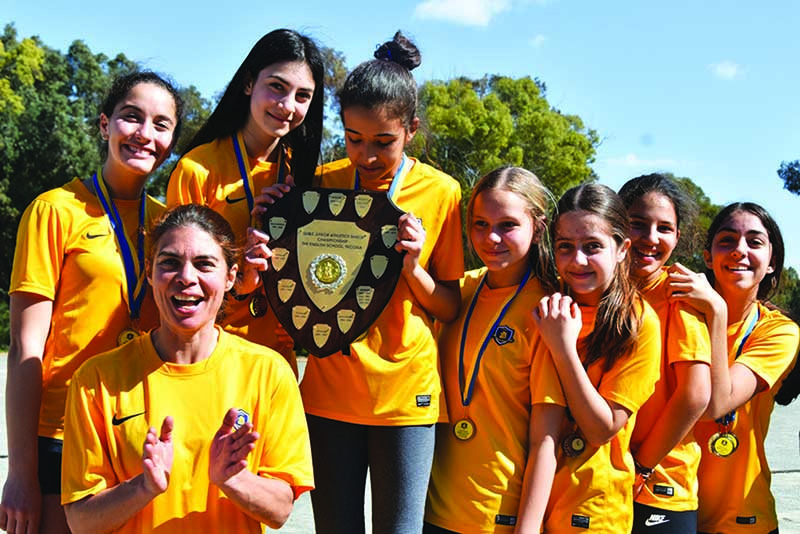 School Name: The English School
Established:  1900
Language: English
Type: Secondary
Age range: 11-19
Students: 1109
Cypriot / Foreigner ratio: 5:1
Principal / Head: Acting Head: Dr. Chris Mavrommatis
Student / Teacher ratio:  9:1
Mission:
The English School exists to promote academic excellence through high quality processes of teaching and learning. The school seeks to maximise individual potential by providing rich and engaging educational experiences and challenges, supported by talented and trained staff, in a safe and caring environment and using modern pedagogical techniques and new technologies.
The English School student is an articulate, autonomous, life-long learner who is developing the cognitive skills to think critically and creatively, to evaluate information and to collaborate with staff and other students in order to assess his/her own attainment and progress.
The school is committed to the principle of equal opportunities for all and seeks to uphold the rights of every individual within the school community. It celebrates diversity and its ethos is one of trust, mutual respect and understanding of each other's culture, ethnicity, religion, gender and individual needs.
The English School's main goal is to prepare students to access the highest quality tertiary education and to become global and democratic citizens, empowered to adopt key leadership roles in their adult lives.
The school motto is 'Non sibi sed scholae' which means that students should be proud to be a member of the school and put the school community and other people before their own needs.
Governance:
The English School is governed by The English School Management and Control law of 1936 (Cap. 167) and its amendments of 1960 and 1969.   Under this law, the Council of Ministers appoints a Board of Management, which has the responsibility and obligation to manage and control the School through decisions, which ensure the effective running and maintenance of the School.   The Board of Management comprises 10 members plus the Director of the British Council who is the ex-officio member.   There is no specified duration of the term to be served by each appointed Board, and the only criteria are that at least four Board members must be graduates of the School, and at least two must be parents with students currently attending the English School.
ADMISSIONS
Head of admissions: Ms. Ursula Pantelides
Admissions policy: Exams for all students. Interviews in addition for Mid-Programme entrants Years 2, 3 4 and 6
Scholarships: Academic scholarships for Year 1 students. Bursaries available.
Mid-term entry: For Years 2, 3, 4 and 6 only
Overseas applicants: Yes
Tuition fees: €7,500 per annum
CURRICULUM:
UK
Type of exams: I/GCSE, GCE, International A-Levels
Languages: IGCSE Greek, IGCSE Turkish, IGCSE French, IGCSE German, IGCSE Spanish, GCE Greek, GCE TurkishGCE French, GCE Spanish,
Sports:  Many major sports are offered: Football, basketball, volleyball, athletics, field hockey, tennis and indoor football (futsal)
Music: The school has a great tradition in music. It has its own orchestra and choir and a major school Talent Night. It provides free tuition to students learning instruments for the orchestra.
EXTRA-CURRICULAR
Clubs: Over 70 clubs including, Astronomy, Animal welfare, Chess, Radio Club, Photography, Art-Open studio workshops, Debating, Drama, Robotics, Social Media, Science & Discovery Society, Technology, Duke of Edinburgh International Award, Model UN, Europa Donna, First Aid, Global Young Leaders
FACILITIES
Laboratories: State of the art Science Building equipped with 5 Chemistry Labs, 5 Physics Labs, 5 Biology labs, 2 Computer Rooms, 1 DT Room fully computerized, Library
Sports facilities: Sports Centre, Hockey Pitch, Futsal Courts, Tennis Courts, Athletic grounds
Bus service: Yes
POLICIES
School hours: 07:30-13:30
Exams: Year 1-3 do end-of-year exams, Year 3 (IGCSE Turkish),  Years 4 (IGCSE Maths and Greek and rest of the subjects end of year), Year 5 (IGCSE subject choices including English and English Literature, A-Level Greek & Turkish, OCR Maths) and Year 6 (4 AS Level) and Year 7 (3/4 GCE)
Uniform: Yes
Parents' association: The English School Parents Association (ESPA)
Student support: The school has a fully staffed pastoral system led by two Assistant Heads and a part-time professional counsellor.
HISTORY
The school was founded in 1900 by Canon Frank Darvall Newham. It moved to its current site on a hill opposite the Presidential Palace in 1938. Initially an all-boys school with boarding facilities it became co-educational in 1962 when it merged with the English School for Girls thus becoming the first co-educational school in Cyprus. The school is currently an independent school which is in trust to the Government of Cyprus. Over the years it has built an enviable tradition of academic excellence and an outstanding range of out-of class activities which contribute to a well rounded education.
WHAT THE SCHOOL SAYS
What are your strengths?
The school prides itself on its tradition of academic excellence and broad range of extra-curricular activities. This leads to outstanding examination results and university entry while providing a well-rounded education. Parents can visit the school by appoint. The parents association is an important stakeholder who is consulted about the operation of the school. The school provides a Leaving Certificate to graduates from Year 7 which is recognized by the Ministry of Education as being equivalent to an apolytirion from a government school.
Do you have open days? No
Can parents visit during school days? We welcome prospective parent and student visits. These can be arranged through our Admissions Office. We also welcome parents to our school for the yearly Parent Information Evening in January and the Orientation Evenings in March for students who have been offered a place, or are on the waiting list for Year 1.
Does the parent association have a role or say in decisions?
ESPA (The English School Parents Association) has the following aims:
To encourage the co-operation among parents and to promote close co-operation between Parents, the School Head Teacher and Teachers, and the Board of Management for the purposes of attaining the best possible conditions, both at School and at home for each student's physical, academic, social and moral development.
To assist in promoting the School's work and to increase the School's efficient operation in the fields of education, culture, athletic and social development.
To promote the interests and welfare of the students in close co-operation with the Head Teacher, Teachers and the Board of Management.
To maintain good relations and frequent contact with the Management, the Board of Management, the Government of the Republic of Cyprus and any other competent authority, as the case may be, for issues relating to the School.
Is apolytirion given to students- There is an English School leaving Certificate recognized as an Apolytirion by the Ministry of Education and a traditional Apolytirion  is provided on request
WHAT THE PARENTS SAY
What do you like about the school? In what way(s) has the school been good for your child?
BEATRIZ KASSIANIDES: I like the campus. It has large fields which are forest land and has a combination of traditional and modern buildings. Building their self-confidence and self-esteem, raising their expectations and increasing their competitiveness
RICHARD DICKON IRWIN: The strong academic record in maths, sciences & humanities is still a relevant factor in selecting the school, and there are a number of charismatic tutors who can engage and challenge the students. Pupils are treated as young adults rather than children and are highly motivated to take decisions and organise activities for themselves.
The opportunities for participation in international events with colleagues from around the world has given valuable experience of working in multicultural environments well beyond the boundaries of Cyprus. Debate events in Australia & USA,  Model UN in the Hague or Medimun in Nicosia have all helped to broaden their outlook and evolve their interests beyond the classroom.
CONTACT INFORMATION
Address: Presidential Road, PO Box 23575, 1684 Nicosia
Email: [email protected]
Tel: 357 22 799300
Fax: 357 22 799301
Office working hours: 7:30 – 14:30
Admissions: 08:00 – 13:30
Website: www.englishschool.ac.cy