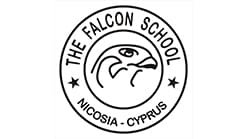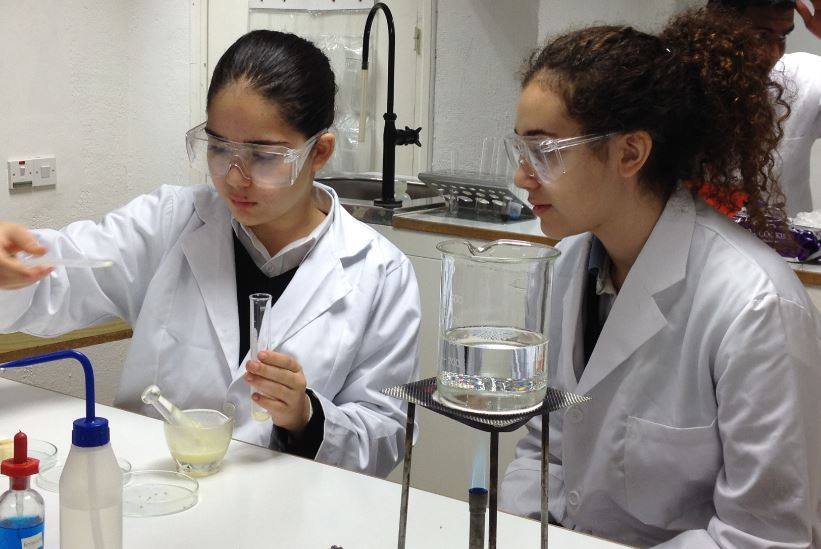 Established:  1976
Language:  English
Type:  Early Years, Primary and Secondary
Age range:  3 years 8 months – 18 years +
Students:  360
Cypriot/Foreigner ratio:  Not available. The School is multi-cultural and multi-racial in ethos and composition.
Principal/Head:  Anthony Balkwill
Student/Teacher ratio:  9:1
Mission: To provide an active, inquiring learning environment, where all students can develop into confident critical thinkers, and independent lifelong learners
Governance:  Privately owned and operated, recognized by the Cyprus Ministry of Education
ADMISSIONS
Head of admissions: Lisa Georgiades
Admissions policy: Assessments (Primary); Entrance Examinations (Secondary)
Scholarships: Partial scholarships for outstanding academic performance are awarded in the Secondary Department
Mid-term entry: Yes
Applying from abroad: Yes
Tuition fees: €4000 – €7600
CURRICULUM:
UK, adapted for Cyprus
Type of exams: GCSE/IGCSE/GCE A level/IAL
Languages: English, Greek, French, Spanish
Sports:  A very wide range of sports of all kinds
Music:  Vocal, instrumental, orchestral, music theory
EXTRA-CURRICULAR
Clubs and societies, including Youth Parliament, Model United Nations, Toastmasters, Drama, Chess, Choir, Orchestra, Cookery, Sports, Science, First Aid and St John's Ambulance, Newspaper, Yearbook
FACILITIES
General Science, Chemistry, Biology, Physics, Computing and ICT laboratories
Sports facilities: 25m solar-heated indoor pool, training pool, gymnasium, sports hall, full-size Astroturf pitch, 400m running track, multipurpose courts, athletics facilities
Bus service: Yes
POLICIES
School hours: 7.30 am – 4.45 pm Monday – Friday
Exams: Mid-year Core Assessments; End-of-Year Examinations; Pearson Edexcel and Cambridge public examinations
Uniform: Yes
Parents' association: Falcon School Parents and Guardians Association (FSPGA)
Student support: Educational Counsellor, Form Tutor system
HISTORY
The Falcon School was founded in 1976, by Mr and Mrs Ierides, as a place where children of all nationalities and creeds can live and learn joyfully together in a spirit of mutual respect and tolerance. Over the past 40 years, the School has continued to add to its impressive facilities, and is in the middle of an ambitious renovation project, which involves renewing and improving the buildings and grounds. The School has always cherished traditional values, but we also aim to prepare our students for the challenges of the modern world.
WHAT THE SCHOOL SAYS
What are your strengths?
Located in Strovolos and easily accessible from Nicosia and the motorway, we are an intimate community, where teachers and students all know each other well. Academic standards are high, and there is individual support where needed. Our graduates go on to study at World Class Universities, such as Oxford, Cambridge, Harvard, McGill, and other Russell Group and Ivy League Institutions.
Can parents visit during school days?
We welcome visitors to come to see the School in operation, and maintain regular communication with parents, through Parents Meetings, formal written reports, and our Schoolbase Parents Portal, through which parents can keep up to date with homework, marks and their children's attendance records.
Does parents' association have a role or say in decisions?
The Falcon School Parents and Guardians Association (FSPGA) is involved in the life of the School, contributing to activities throughout the School year.
Is apolytirion given to students?
We award a Falcon School Leaving Certificate to all students who graduate from the Seventh Form. This certificate is recognized by Universities as an equivalent to the Apolytirion.
WHAT THE PARENTS SAY
What do you like about the school? In what way has school children been good for your children?
MARILENA KAFARIDOU: When my children left the Falcon, and went on to University, they had been very well prepared – not only academically, but also as independent, confident young people, used to meeting people from many different cultures.
CONTACT INFORMATION
Address: P.O. Box 23640
1685 Nicosia, Cyprus
Tel: +357 22 424781
Fax: +357 22 422398
Email: [email protected]
Admissions email: [email protected]
Office hours: 7.30 am – 4.45 pm Monday to Friday
Website: www.falconschool.ac.cy