The International School of Paphos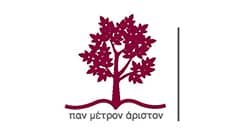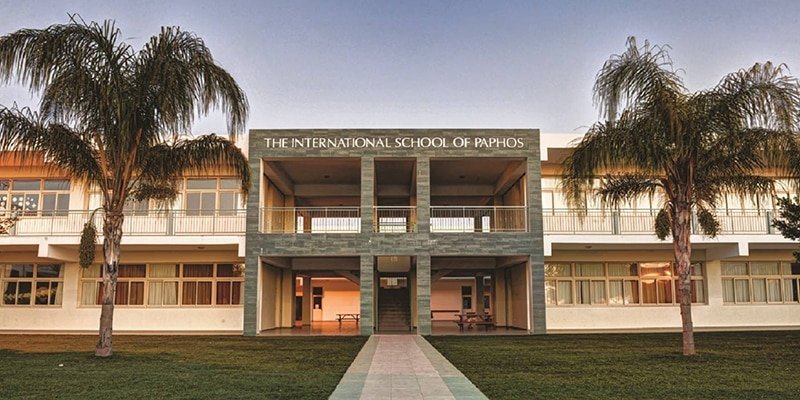 Established: 1987
Language: English
Type: Pre-Primary, Primary, Secondary
Age range: 2½ to 18
Students: 756
Cypriot/Foreigner ratio: One third Cypriots
Principal/Head: Dr. L Olympiou
Student/Teacher ratio: 10:1
Mission: The school's main aim is to provide students with the opportunity and means to make optimum use of their personal strengths, enabling them to develop into critical, independent thinkers and socially responsible citizens who will embrace lifelong learning
Governance: Board of Directors
ADMISSIONS
Head of admissions: Admissions Officer on duty
Admissions policy: Interview and exams
Scholarships: For existing students for high achievement in exams
Mid-term entry: Yes
Applying from abroad: Yes
Tuition fees: Primary: from €3,600, Secondary: from €5,800
CURRICULUM
British
Type of exams: A-Levels, IGCSEs, Ellinomatheia, ECDL, LAMDA, Apolytirion
Languages: German, French, Greek, English (After-School: all the same but including Chinese, Spanish, Russian)
Sports:  Athletics, Running, Basketball, Volleyball, Tennis, Swimming
Music: Up to IGCSE; school band and choir
EXTRA-CURRICULAR
Primary: Craft, Backgammon, Science, Cheerleading, Reading Aloud, Art and Crafts/Design, Drama, Badminton, Computers, Music, Paper Mache, Writers and Editors.
Secondary: Philanthropy, Recreational Sports, Basketball and Football, Laboratory Skills, Book Club, Astronomy, Drama, Greek Drama, Model UN, International
FACILITIES
Science Laboratories, Computer Suites, Library, Bookshop, Multi-purpose performance centre, Arts facility with internal gallery, Music room, Media room for presentations and screenings, Multi-purpose room for physical and creative activities, Drama studio and theatre, Cafeteria
Sports facilities: Astroturf football pitch and running track, Multi-purpose sports hall, Indoor heated swimming pool, Outdoor basketball, volleyball and tennis courts
Bus service: Organised by parents
POLICIES
School hours: Primary: 07:40-13:10 / Secondary: 07:40-14:10
Exams:  End of term
Uniform: Yes
Parents' association: Yes
Student support: Yes
HISTORY
Since 1987 the school has provided high-quality education with individual attention and care for each of its students. It provides a stable and positive environment for teaching and learning – one which recognises the values of self-discipline, of diversity and cooperation. It aims to consistently maintain the high expectations of ISOP's students and to support the objectives they set for themselves. Valuable partners in and contributors to this effort are not only the students and staff but also their families and other members of the community. All these factors have contributed to 30 years in which the school has acted as a pioneer in many areas that determine the quality of educational services. Continuous emphasis on professional training and development for its teaching staff forms part of the school's success. As a result of its high teaching standards, pupils of ISOP frequently win awards from international examination boards and go on to study at renowned universities abroad.
WHAT THE SCHOOL SAYS
What are your strengths? Providing high-quality education with individual attention and care for each of its students
Do you have open days? Yes
Can parents visit during school days?  Yes. A visit will provide you with in-depth personalised information about the philosophy, the goals and the curriculum of the school. A parent may meet the staff, who will be delighted to discuss and present to you the state-of-the-art facilities, the comprehensive programme and the dynamic, multi-faceted education awaiting a child.
Does parents' association have a role or say in decisions?  Not in making decisions, but management are always present at PTA Meetings and are open to suggestions.
Is Apolytirion given to students?Yes
CONTACT INFORMATION
Address: 100 Aristotelous Savva Ave., Anavargos. P.O. Box 62018, 8060 Paphos.
Tel: +357 26 821700
Fax: +357 26 942541
Email: [email protected]
Office hours: Monday-Friday: 07:30-15:30
Website: www.paphosinternationalschool.com