The Pascal English School Larnaka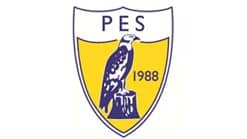 Established: 2003
Language: English
Type: Secondary School
Age range: 12 to 18
Students: 330
Cypriot/Foreigner ratio: 3:1
Head of School: Despina Lioliou
Student/Teacher ratio: 12:1
Mission: PASCAL English School aims to offer education that develops intellectually as well as physically active and creative young individuals who will leave school with an understanding that learning is a lifelong process in which they are active participants. Individuals who are able, with their acquired critical thinking skills, compassion and knowledge to work towards creating a better world in which awareness and understanding of different cultures is a prerequisite for progress and success.
Governance: Board of Directors
ADMISSIONS
Head of admissions: Despina Lioliou
Admissions policy: Entrance examinations in Mathematics and Greek or English
Scholarships: Based on the entrance examinations: 100% / 50% / 25% discount on tuition fees
Mid-term entry: Yes
Applying from abroad: Applications considered throughout the year
Tuition fees: €6,300 – €6,900 (IB Diploma Programme €7,500)
CURRICULUM
In Years 1-3 (Years 7-9 of the UK educational system) the school offers a high standard of general education and sets the foundations for more specialised learning in Years 4-6. In Years 4-6 (Years 10-12 of the UK educational system) the school offers a complete programme of study leading towards the Apolytirion (recognised national secondary school leaving qualification). Pupils in Year 4 may take the IGCSE examinations in their optional subjects. In Years 5 and 6 they may take the GCE AS and A Level/International A Level examinations respectively. Alternatively, pupils may follow the 2-year International Baccalaureate Diploma Programme.
Languages: English, Greek, French, German
Sports: Football, volleyball, basketball, handball, tennis, swimming, track and field
EXTRA-CURRICULAR
Clubs: Archery, Water Polo, Swimming, Entrepreneurial, Drama, Sports, Cycling, Journalism, Photography, Arts & Crafts, First Aid,  Sailing, Environmental, Music, Astronomy, Rock Climbing, Biomedical, Formula 1.
FACILITIES
3 computer labs, physics lab, chemistry lab, biology lab, multi-purpose science lab, music room, art room, library, amphitheatre, canteen, cafeteria
Sports facilities: 5 futsal courts, basketball court, volleyball court, tennis court and outdoor heated swimming pool.
Bus service: Yes
POLICIES
School hours: 07:25-13:35 (all day 15:20)
Exams: Internal Exams, External Exams (IGCSEs/ GCE A Levels, IB Diploma)
Uniform: Yes
Parents' association: There is a close cooperation with the Parents' and Guardians' Association
Student support: The school has an efficient system of pastoral care which reaches out to every single pupil in school
HISTORY
The school was founded in 2003 and is fully recognised by the Cyprus Ministry of Education and Culture
WHAT THE SCHOOL SAYS
What are your strengths? Graduation in 6 years not 7, GCE A Levels / International A Levels pass rate (A*-C): 91%; Diploma of the International Baccalaureate pass rate (average score 35): 100%; top university placement
Do you have open days?  Yes
Can parents visit during school days? Yes (upon appointment)
Does parents' association have a role or say in decisions? The role of the Parents' and Guardians' Association is to communicate and collaborate with the school management in order to enhance and promote the school.
Is Apolytirion given to students? Yes
WHAT THE PARENTS SAY
What do you like about the school?
SAVVAS GEORGIOU: PASCAL English School has allowed my daughter to blossom. The school's size together with its values, standards, ethics and excellent academics gave us the best high school experience we could have asked for. There is also a very strong sense of community at PASCAL and we are proud to have been part of it.
CONTACT INFORMATION
Address: 2 Polytechniou Street, 7103 Aradippou, Larnaka
Tel: +357 22 509300
Fax:+357 22 509530
Email: [email protected]
Office hours:Monday-Friday: 07:30 – 16:00 apart from Wednesday 07:30-14:00
Website: www.pascal.ac.cy