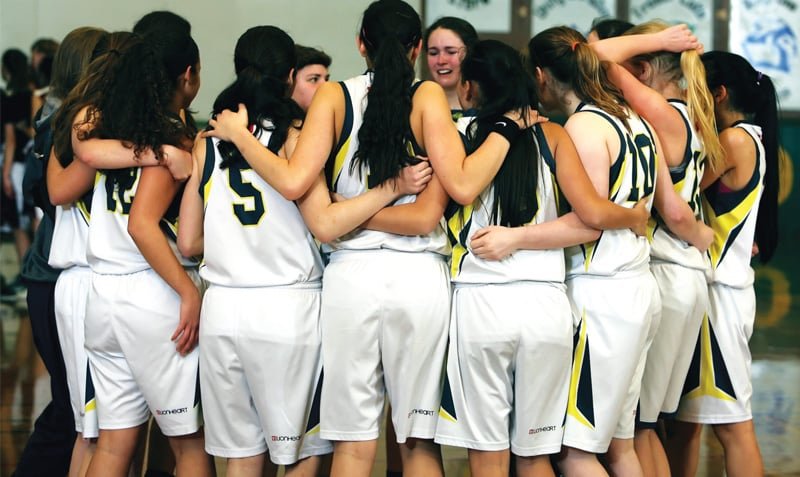 Which school is right for you?
By Tracy Phillips
CHOOSING a school is one of the most important decisions a parent has to make. It is a very individual process; it is all about choosing the right school for your child.
Sometimes, when listening to parents talking about the lengths they go to in order to get their kids into the schools reputed to be the best it seems as if it is more the schools choosing them or their offspring. Often parents are wary of asking too many questions of schools. Don't be, this is one decision you don't want to get wrong.
Schools sometimes trade off good reputations they had in the past, with few people looking critically at what the school offers today. Equally schools can have bad reputations that they find difficult to shake off, even when they have actually changed enormously over the years. This aside, however good a school's reputation, it is ultimately the family and home environment that influence the final outcome in terms of the child's achievement. Reputations are meaningless if a school is not right for your child.
You need to be realistic about your child. You need to think about whether they will fit in anywhere or whether the social make up of the school matters to you and them. Most children are adaptable but what kind of individual do you want them to become or are you simply interested in exam results? Will they be happy in a very pushy exam results-driven environment or will they be happier in a school that encourages them to develop a broader range of interests and in a more diverse school community.
When children are happy and encouraged in the right way at home they can achieve their potential. You also need to think seriously about whether or not your child is self-motivated and highly academic. Some schools have very competitive entrance exams and if you need to push the child to take endless private lessons just to sit the school entrance exam, how will they cope when they get there? In some cases children can pass entrance exams with lots of coaching and parents then find that they will have to continue private lessons when the child gets to the school just to enable the child to keep up. What is your child really like?
Most private schools have entrance exams or assessments. There is a difference. It is important to establish what these exams or assessments are designed to achieve. Assessments might just be about helping the school understand your child's levels and needs so that when the child gets to the school, teachers are better prepared to meet their needs and develop their potential. In many schools in Cyprus, entrance exams are designed to identify the highest achieving students. It is not an indication of whether or not the school can meet your child's individual needs. When a school selects the highest achieving students, it is easier for the school to produce decent results. Ask to see exam results; if a school is highly selective, the results should be brilliant, 100% pass rate with half the students getting the top grades!
If you have an older child, it is important to make sure that the school offers the subjects that your child is interested in. Often small schools have limited choices at GCSE and A Level or IB. It is important to know therefore, which subjects are offered in combination with other subjects. Sometimes students find that they go all the way through school to get to the final stages where they are not able to study the subjects they really want to take.
At the other end of the spectrum, entrance exams for primary age children are pointless and often say more about the school and the image it wants to project than anything useful about the child. They are a snap shot of a child on a particular day, often in a stressful situation. Schools should interview potential students and parents and look at previous school reports. It is about engaging in a meaningful dialogue that ensures everyone is happy with the choice they are making.
Before you visit a school, look at the website, which usually gives you a good impression of the ethos of the school, but the best way to get an idea of what it is like is to pay it a visit. Most schools welcome visits by parents, on a school day, usually by appointment.
Walk round a school when teachers are teaching, observe the interaction between teachers and students, look at the school walls – is work displayed and clearly valued? Ask about the teaching methods employed. Are lessons interesting and interactive, or does there appear to be a lot of old-fashioned rote-style learning, which can get results but at what cost?
Ask students questions and note their attitude towards you. This helps you establish what a school is really like. Are they the kind of students you want your child to mix with and are they the kind of student and young person you would like your child to become? If your child attends this school, they will probably be like the students you speak to in a few years.
The aim of education is not only academic achievement. It is also for children to discover who they are, what they are good at and to get the qualifications they need to get on the next step of the ladder, wherever that is.
Latest News
[mp_block_12 text_layout="text-layout-5″ category_id="45137″ post_text_chars="300″ post_paging="header_paging"]