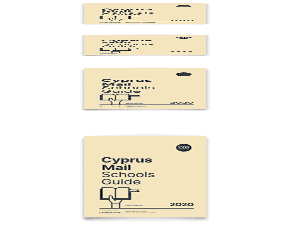 THEO PANAYIDES meets Michael Zampelas, former mayor of Nicosia, public committee stalwart, the man who claims to have brought the offshore sector to Cyprus, and art museum curator
If you're looking for a profile, Michael Zampelas ticks every box. If you want to talk about the economic crisis, he can do that with authority, having spent 31 years as Chairman and CEO of Coopers & Lybrand (later PriceWaterhouseCoopers), the biggest accounting firm on the island. The offshore banking and financial services sector – which eventually ballooned, and all but took over the Cyprus economy – was, as he puts it, "my baby". If, on the other hand, you want to talk about Nicosia and the explosion of development in the Old Town in the past couple of years… well, he can do that too, having been Mayor of the capital from 2002 to 2006. If you want to ask about well-known local figures, go ahead: he's known everyone who's anyone. He's been firmly ensconced in the System for over 40 years.
Trouble is, he doesn't want to talk about any of that. Not that he minds, necessarily – but his main priority is to talk about his latest project, which is not just a project but, as he says, "my whole life": the Loukia & Michael Zampelas Art Museum, a lavish three-storey affair housed in his wife Loukia's old family home in the quiet Nicosia neighbourhood of Kaimakli.
"It is not just a museum," he enthuses, nursing a cup of coffee as we sit in an alcove near the entrance to the building. "It's what was missing from Cyprus". Simply put, it's an art centre, exhibiting a small but significant part of the Zampelas couple's vast collection of Cypriot art. All the artists are Cypriots (with a few mainland Greeks), nationality – plus of course a certain threshold of quality – being the main criterion for inclusion; the result is refreshingly eclectic, each painting likely to be totally different from the ones hanging next to it. Abstract art sits cheek-by-jowl with a flamboyant fresco showing Salvador Dali as Don Quixote, or conceptual pieces like a (painted) package addressed by the artist to 'An Honest Man', à la Diogenes (the package is marked 'Return to Sender'). Portraits and landscapes are relatively scarce, but nothing is excluded – just as long as it's made by a Cypriot and qualifies as a "museum item".
Some might say the museum is as much about a wealthy man's patronage (or philanthropy) as it is about Art, and there's something in that. Many of the paintings derive from a grandiose project when, around the turn of the millennium, Michael commissioned work from hundreds of local artists: around 600 paintings were produced and he bought them all (albeit with a price ceiling), then presented them to a panel of critics who selected 100 works for a travelling exhibition – a shot in the arm for Cypriot art but also a feather in the cap for Michael, who ended up with the paintings. Even now – though the museum has frozen its purchases due to the crisis – he and Loukia are approached every couple of days by young artists looking for a leg up. "Yesterday, for example, I visited a young lady in her studio, and I was surprised to see how many good paintings she had."
What if he hadn't liked her paintings?
He smiles conspiratorially: "Let me tell you a secret," he replies. "Young artists, they are ready to listen. Old, established artists who think too much of themselves, if you go about criticising them you are in trouble. But no young artist ever complained of criticism."
It's an interesting point to make – because Michael Zampelas expects to be listened to, as he has been for the past 40 years. He speaks softly, almost like he's talking to himself. I'm a little startled when I phone to make the appointment, no officious secretary standing in the way, just a brief greeting then this soft, mild, unthreatening voice – but that's the point, people who are listened to don't need to shout. He's 76, a smallish man with a baggy face, moist brown eyes and a low-key, ingratiating manner. "I will tell you a true story," he says. "I'll tell you another story," he adds a little later. He contrives a cosy informality, like we're talking in a coffee shop – yet the stories he tells are revealing, and a little scary.
Here, for instance, is a true story ("which is a good story," he adds gratuitously). Late in 1974, Michael invited a high-powered Dutch lawyer to Cyprus, part of a famous law firm specialising in international taxation. "When I realised what I'd done, I started shaking," he recalls. After all, Cyprus was in ruins; Larnaca Airport was a glorified landing strip, surrounded by refugee tents. What kind of impression would the Dutch lawyer form of the country? "Then I got an idea," he says. He went to the Governor of the Central Bank, Chris Stefani: "Mr. Stefani, if I ask you to come to my office tomorrow to meet with this man, will you come?". Stefani assented. Michael then did likewise with the Commissioner of Income Tax, the head of the Bank of Cyprus and Lellos Demetriades, the Mayor of Nicosia. When the Dutchman came to the meeting and saw all these luminaries there, "he wasn't just shocked, he also relaxed. 'How is it possible' [he thought] 'that you brought all these people to a meeting with me?'". A few hours later, the lawyer asked to speak to his bosses in Holland; he was on the phone for an hour – Michael pacing nervously outside, like an expectant father – then emerged and announced 'We go ahead'. "And that's how the offshore sector was created".
Here's another true story, about the time when he fired a female employee ("it was around New Year's Day, which I still feel bad about") while at Coopers & Lybrand. The woman sent a fax to the wrong number, then realised her mistake, tore up the fax report and re-sent the letter – but the person who'd received it in error sent it back, explaining what happened, and Michael summoned the woman to his office. "Pack up your things," he told her after she'd admitted her mistake, "and go home, because you don't belong in this office. And I'll tell you why. This is a test of your judgment. And your judgment was to hide what happened, instead of coming to me and seeing how we could fix it. So you can't work here anymore."
Some may find that harsh – it sounds more like carelessness than an intent to deceive – but it makes no difference: there's a righteous, almost moralistic streak in Michael Zampelas. He has rules, and zero tolerance for what he views as dishonesty. His conversation is dotted with weighty pronouncements. "Never compromise on your integrity. Never compromise on speaking the truth," he instructs me at one point. "You must give the example. If you don't give the example to others, you will never. Succeed. In life," he asserts later, dwelling on each word for emphasis. Maybe that's been part of his secret, part of the reason why, even in 1974 – when he was still in his 30s, nowhere near as rich and powerful as he later became – he could get the Governor of the Central Bank and the rest of those higher-ups to come to a meeting at a day's notice. He gives off a sense that his projects aren't just likely to be profitable, but are also the Right Thing to do.
Maybe he gets it from his father, a very moral man in the village of Palaichori (Michael was the second of nine children) who taught his son, inter alia, always to stand up when a woman was passing. Maybe it comes from being an auditor – or maybe it was his personality that made him such a good auditor. "I was like a bulldozer," he recalls, "I never watched the clock or anything… When I sit down to work, I work, and I don't do anyone any favours". Another true story: when Michael and his partners approached Coopers & Lybrand for the Cyprus and Greece office in 1970, the UK firm asked them to do an audit of a firm in Thessaloniki (it was a test, though they didn't say so explicitly). Michael was dispatched to Greece – and, for the next few days, bombarded the firm's Financial Director with cavils, tiny details and requests for clarification. At the end of the audit, a manager arrived from the UK to evaluate the work, and had a meeting with the beleaguered FD – then emerged from the room, and shook Michael's hand. "You made a mark on him," he said simply.
How to define Michael Zampelas? As a soft-spoken zealot with strong opinions? As a stickler for detail? As a man of integrity? Maybe so; in his years as Mayor, for instance, he claims to have resisted the parties' demands for political favours, and paid the price when they all turned against him. As a self-made man who's conspicuously proud of his achievements? Yes, that too. He likes to mention how little money he had in the old days (when that Dutch lawyer came over, he could barely afford to buy him dinner), and took great pleasure in attaching his income-tax forms for the previous 20 years to his financial statement when he became Mayor – a double whammy, showing both his wealth and his moral rectitude in having declared every penny.
All that may be true – but add 'Art lover' to the definition, and 'social philanthropist' too, the two coming together in the Loukia & Michael Zampelas Art Museum. He's been collecting since the mid 60s, when he agreed to buy a painting which an artist had left as collateral with a firm he was auditing (needless to say, he paid in instalments) – and it's also, I suspect, been a major part of his relationship with Loukia, his wife of over 50 years (they have three daughters). They married when he was barely 21 – she, I assume, was even younger – and went off to England together where he worked as a chartered accountant but also started visiting art galleries, "a different world than Cyprus". When the now-elderly couple meet an artist in her studio, they may also be invoking that long-ago thrill of being young, in love, and free of Cyprus for the first time; Art in London was a talisman of their new life together – and has now come full circle, with the art in Cyprus.
And of course there's the philanthropy. "Anything that has to do with service to society, and if I'm able to contribute, I'm there," replies Michael when I ask why he's on so many committees. "Some might say it's egotistical, some might say I just do it for appearance's sake – I don't give a damn!" He's been involved with everything from sports clubs to the Nicosia Sewerage Board to the Boy Scouts. Does he always get along with other committee members? "I don't have a hidden agenda," he replies. "When you don't have a hidden agenda, you always get on well". Is that true, though – or do people clash with you more, when your agenda is clear? "I don't give a damn," he says imperturbably. "When you are correct, you don't give a damn."
Not that he's stopped being a businessman. "Profit centres" have been carefully established – from a framing shop to a café to educational programmes for schools – to ensure the Art Museum pays for itself as much as possible. Mr. Zampelas isn't about to start throwing money around like an idle wastrel. Yet there's something quite noble in this new endeavour, an earnest attempt to get Cypriot art "in people's homes, especially young people's" (the paintings themselves aren't for sale, but authenticated silkscreen copies are available on the ground floor). It's a little odd to see this rather stern, didactic figure turned patron of the arts.
The point is "to create something without an expiry date," he explains with feeling. After decades of audits and committee meetings, millions of Euros, Pounds and Roubles and countless 'true stories', Michael Zampelas is looking ahead: "This thing we've accomplished here – for me, it's what I'm going to leave behind when I go". He smiles, and opens a file to show me more. Behind him, the walls heave with paintings.