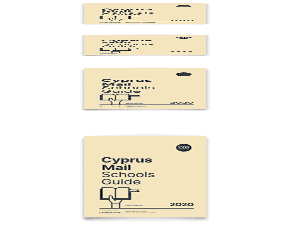 Where do you live? 
With 'her indoors' up in the hills behind Paphos
Best childhood memory?
Sat in a pine forest in Spain picking pine nuts out of the pine cones
Most frequented restaurant and absolute favourite dish?
The Olive Tree, Polemi, Paphos is my most frequented. My favourite dish is a fish platter at the Ocean Basket.
What food would you really turn your nose up to?
I can't stand pasties or pies
What did you have for breakfast?
Toast and yogurt
Would you class yourself as a day or night person? What's your idea of the perfect night/day out?
I'm a night person for sure. And a perfect night out has to be taking the wife to a concert (preferably rock) then dinner and a nice bottle of wine
Best book ever read?
The Power of Now by Eckhart Tolle. The best thing about the book is the freedom you access once you've understood it.
Favourite film of all time?
2001 AD… I love anything to do with Space and Time
Best holiday ever taken?
Margarita island, Venezuela; I met a one-legged painter, who was an amazing guy, and had my first flight ever in a micro-light
What music are you listening to in the car at the moment?
None: the player don't work in the car! That's not to say I'm not always listening to music. Apart from the east-end 'fun punk' sound on my CD, How Many Times by Cockney John, I'm always involved with other musicians and needing to learn new numbers to adjust to the gigs we're playing – whether it's swing, rock 'n' roll with the Firebirds or recording original material with song writer Vic Malcolm. I'm about to go into rehearsal with Jo Allsop and the Bald Eagles, so that will add a country dimension to my repertoire; we start touring in November.
What is always in your fridge?
Leon beer
Dream house: rural retreat or urban dwelling? Where would it be, what would it be like?
The villa I live in. It's secluded, has lovely gardens and a nice big pool.
If you could pick anyone at all (alive or dead) to go out for the evening with, who would it be?
Doris Day. I like her voice
If the world is ending in 24 hours what would you do?
Make sure I spent it with the people I love
What is your greatest fear?
Unsurprisingly for a guitarist, losing my fingers
Tell me a joke
My jokes are a bit like old rockers – go on forever! So I'll pass on this one …
John has just released the CD How Many Times by Cockney John, available from Tabitha Records or as a download from Amazon and iTunes. His new single 'Am On Me Holidays' is out on DVD now. For more information visit Cockney John's Mission on My Music Movement. For Jo & the Bald Eagles tour see www.andrewoliver9.co.uk