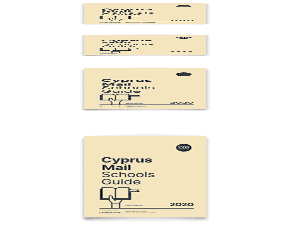 By Ruth Lumley
TWELVE-year-old Charlotte Burns celebrated her birthday in Cyprus by becoming the youngest PADI Junior Master Scuba Diver in the world.
The youngster, from Kent in the UK, made the trip to the island with her family earlier this month to achieve her goal just 16 months after diving for the first time, her family said.
Charlotte has been diving since she was legally allowed to at the age of 10, completing more than 70 dives.
She visited Alpha Divers in Larnaca, to gain the highest qualification she could the day after her 12th birthday, on November 18.
Charlotte, who comes from a family of divers, decided to start diving after her brother Will, 26, became the youngest qualified junior master diver in the world at the age of 14.
She endured the worst storms Cyprus had seen in years, keeping her cool when the mooring line connected to the wreck she was diving in snapped, a spokesman for the family said.
He added that Charlotte is no stranger to diving in adverse conditions having tackled dives in Oban, Scotland, in water temperatures of -4C and in UK lakes with minimal visibility.
Charlotte's passion has also had a positive effect on her mother Louise who had to overcome her fear of diving so that she could become her daughter's diving buddy.
The spokesman said: "Louise is now an advanced PADI diver and has just completed her wreck diving speciality training in Cyprus".
During the trip, Charlotte also met Ray Woolley, 90, one of the world's oldest scuba divers who had also dived the Zenobia wreck she dived to earn her junior master scuba diver status, the spokesman said.