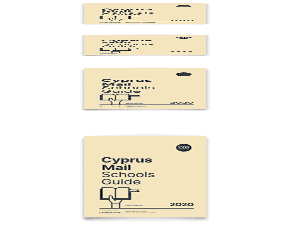 Thailand's embattled Prime Minister Yingluck Shinawatra breezed through a no-confidence vote in parliament on Thursday as confusion emerged over the goals of an anti-government protest movement massing at government offices.
Waving multi-coloured flags, tooting on whistles and backing up traffic, hundreds of protesters marched for a fourth day, showing up at the defence and education ministries, and the national police headquarters, but their numbers appeared to have dwindled since the beginning of the week.
Nevertheless protesters cut electricity at Thailand's national police headquarters and an adjacent police hospital in Bangkok on Thursday, a Reuters witness said, intensifying a demonstration aimed at toppling the prime minister.
"I confirm the protesters pulled down several electricity cables outside the police headquarters. We are now on back-up electricity, we are using a generator. Electricity at the police general hospital has also been affected," Anucha Romyanan, deputy national police spokesman, told Reuters.
The anti-government campaign started last month after Yingluck's ruling Puea Thai Party tried to pass an amnesty bill that critics said was designed to absolve her bother, former Prime Minister Thaksin Shinawatra, of a 2008 graft conviction.
Though the bid to push the amnesty through parliament was dropped, Thaksin's enemies, broadly aligned with Bangkok's royalist civilian and military elite, are now trying to out his sister's government.
But in a sign support for the protest could be ebbing, police spokesman Piya Uthayo said the "main force" of anti-government protesters in Bangkok was now less than about 15,000, down from at least 100,000 on Sunday, though the total fluctuates through the day and into the evening.
The protesters have been mostly peaceful but in an effort to step up pressure, they cut electricity at the national police headquarters and an adjacent police hospital on Thursday, forcing police to use a generator. One protester attacked a policeman with a slingshot, striking him in the head.
Earlier, Yingluck called on the protesters in a televised address to end their action and enter talks to avoid confrontation. She urged her opponents to agree to join a panel to find a way out of the crisis.
"The government doesn't want to enter into any political games because we believe it will cause the economy to deteriorate," Yingluck said.
Yingluck's no-confidence victory was no surprise given her party's commanding majority in parliament. But it's unlikely to defuse tension or end the biggest anti-government protests since deadly political unrest three years ago.
She needed more than half, or 246 votes, out of the 492 Lower House votes to prevail. She won 297, with 134 against.
Her party and its coalition partners faced a three-day debate during which the opposition Democrat Party grilled Yingluck on a $100 million water management project and financially troubled government rice intervention scheme.
The demonstrators accuse Yingluck of being an illegitimate proxy for her billionaire brother, Thaksin, a populist hero of the rural poor who was ousted in a 2006 military coup.
Despite fleeing into exile to dodge a jail sentence for abuse of power in 2008, former telecommunications mogul Thaksin remains a force in Thai politics, sometimes holding cabinet meetings via Skype from his villa in Dubai.
The protesters' ultimate goals appear increasingly unclear. They have called for creation of a democratically elected "people's assembly" to run alongside parliament, but officials even within the Democrat Party question how that would function.
Protest leader Suthep Thaugsuban has rebuffed requests for talks. "No more negotiations," he told cheering crowds late on Wednesday after thousands massed outside government ministries, a state office complex and 25 provincial halls.
The aim of the rallies was to wipe out the "political machine of Thaksin", said Suthep, a former deputy prime minister under the military-backed government that was routed by Yingluck in a 2011 election.
ECONOMY AT RISK
The protests threaten to destabilise Thailand at a delicate time, just as its $366 billion economy, Southeast Asia's second biggest, is losing momentum.
Data on Thursday showed factory output shrank for a seventh straight month in October and fell by more than most economists had expected, adding to other scattered signs of weakness that prompted the central bank to unexpectedly cut interest rates on Wednesday.
The protesters appear intent on shutting down the government. They have occupied the Finance Ministry since Monday but have failed to force their way into other ministries. Instead, they have gathered at the gates, in some cases causing staff to evacuate the buildings.
About 700 briefly turned up on Thursday at the heavily barricaded Defence Ministry, across the street from Bangkok's Grand Palace, one of Thailand's main tourist sites. They then marched to police headquarters. Another 300 gathered at the Education Ministry.
At the front gates of the Defence Ministry, protesters handed roses and ribbons to about 30 riot police. Behind them, separated by a fence topped with razor wire, were dozens of soldiers. "We want them to join us, nobody is stronger than the people now," said protester Malee Kongsinkaeo.
On Wednesday, they massed outside the city halls of 25 provinces, mostly in the south, a traditional stronghold of the opposition Democrat Party. Four were in the north and northeast, where the Shinawatra family is hugely popular.
The protests are all-too familiar in Thailand, which has seen eight years of on-off turmoil, from crippling street rallies to controversial judicial rulings and army intervention, each time with Thaksin at the centre of the tumult.
Thaksin won the support of the rural poor who voted him twice into office, in 2001 and 2005, before he was ousted in a 2006 coup. His supporters remain fiercely loyal to him and swept Yingluck to power in an election landslide in 2011.
Thaksin's opponents are fewer in number than his supporters but hold considerable power and influence, among them wealthy conservatives, top generals, bureaucrats, royalists and many members of the urban middle class.
Many of them see Thaksin as a corrupt, crony capitalist who manipulates the masses with populist handouts and is a threat to the monarchy, which he denies.