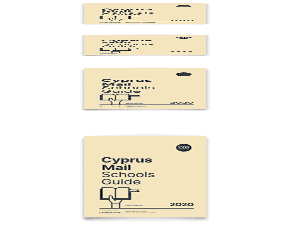 By Peter Stevenson
Larnaca District court has remanded a 48-year-old Bulgarian man for eight days in connection with a scam involving over €290,000 taken from people duped into shelling cash out in return for a guaranteed job abroad.
Petar Gospodinov Penchev is the alleged associate of the Tunisian man who is claimed to be behind the scam.
Penchev is accused of forging documents, using a false identity, registering people under false pretences, taking money under false pretences, fraud and laws relating to money laundering. The offences were committed between June and September of this year in Larnaca, Limassol and Famagusta.
According to the court the case began in June of this year when G.Krasopoulos International Ltd opened up as a development company with central offices in Larnaca and other offices in Limassol and Dherynia.
The company advertised in newspapers and on the internet that it was looking to hire people to work on a building site in Lille in France.
The court heard that the company gave candidates a contract to sign which obliged them to pay €620 on the signature of the contract and another €600 once they had received their first two months salary.
Between July 2 and 8 of this year 58-year-old Tunisian Mohamed Jamel Ben Hassen appeared at the company's head offices claiming to be the head of the company, saying his name was Georgios Krasopoulos and that he was from Greece.
The candidates were then given a presentation of the work they would be given and told that an agreement had been made with a large developer in Lille. A total of 470 people were duped by the presentation and between June and September they all signed contracts and paid €620, bringing the amount scammed to around €290,000.
During their investigations police discovered that Ben Hassen had given a Greek ID card allegedly belonging to a Georgios Krasopoulos who he had authorised to make the necessary arrangements with the social insurance office, a lawyer's office, VAT services and the registrar of companies.
It was reported in court that Cyprus police were informed by Interpol that on July 23 Dutch authorities had arrested Ben Hassen and that they had found in his possession the Greek ID and a forged Bulgarian ID with the name Krasopoulos Georgios Panagiotis. Both IDs had Ben Hassen's photograph on them.
Following questioning, Hassen allegedly admitted that the Greek ID was forged and that he had obtained it as he was wanted by Greek authorities because he owed the state €500,000. He was later released.
It was also discovered by police that on August 28, Ben Hassen was arrested by German authorities with the same forged ID. In his possession police also found a forged Belgian residency permit, a forged Belgian driving licence and a forged Cypriot driving licence with the name Krasopoulos Georgios with his photograph on them.
He told German authorities that he was Georgios Krasopoulos, managing director of a company and that he had his personal documents stolen in Bulgaria and was forced to get fake IDs from an unknown foreign man in Athens.
He said this was because he could not obtain a new ID from Greek authorities because he owed the state €2 million. He posted bail and was released. German police did manage to take a photograph and fingerprints from Ben Hassen which were later given to Cypriot authorities.
It was then established that Ben Hassen had been arrested in 1978 in Cyprus for receiving money under false pretences.
The court also heard that Georgios Krasopoulos is a real person from Greece, with the same number ID as the one Ben Hassen had used, but had reported the ID stolen. Following further investigations it was found that Ben Hassen's photograph is on another Greek ID and Greek driving licence with the name Mavratzakis Andreas.
During police investigations the company's offices in Larnaca were searched and a large number of contracts and documents were seized and statements were taken by people who had been conned.
From those statements it would appear that Ben Hassen is the head of a very well organised crime syndicate that is active in numerous countries around Europe who has in his possession a large number of false identities, police believe.
On September 25 Larnaca District Court issued an arrest warrant for Ben Hassen and his name was placed on the stop list.
A witness statement connected Penchev with the Tunisian which later led to his arrest.