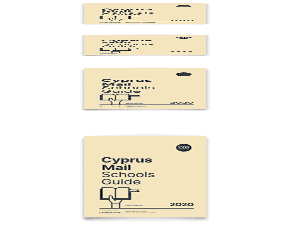 By Staff  Reporter
THE Electricity Authority of Cyprus (EAC) said on Wednesday it had not acted lightly in its decision to charge interest of 4.5 per cent on all overdue accounts but the figure had reached more than €50 million, spokesman Costas Gavrielides said.
He said the EAC itself was paying interest on loans in excess of half a billion euros at more than 4.5 per cent interest. The authority came under fire on Tuesday from consumer groups over its decision to levy overdue bills.
"With this measure we are trying to reduce the cost of collecting a portion of those costs back," Gavrielides told the Cyprus News Agency.
"We also want to create a disincentive to those who, although they can pay their bills, do not, exploiting the fact that the authority does not shut off the power to its customers lightly whether they are commercial, industrial or households."
Gavrielides said vulnerable groups had been exempted from the penalty.
"These groups are considered the state to be vulnerable and need special protection are excluded from the measure," he said. The measure was fair and proper when it came to everyone else, he said.
Gavrielides said currently commercial and industrial customers were €17.5 million in arrears, households €12 million, including €2.3 million classed as vulnerable, local authorities another €1.4 million and others €16 .5 million. He said at the end of 2013, government services had owed €4.5 million but this had now been reduced to €2.3 million, he added.
"The amount of 4.5 per cent annual interest rate is a small fee that will act as a disincentive," said Gavrielides.  He said the authority could not absorb the losses.
"A simple reference to the accounts of the authority shows that the largest percentage of the bill goes to fuel or to taxes," he said.
"Out of every 100 cents, 20 cents go to VAT either on public utilities or RES (Renewable Energy Sources). The other 60 cents is for the fuel and the remaining 20 cents for the EAC, which has with this, to pay interest on loans, personnel, social security, development plans, and the maintenance of equipment."