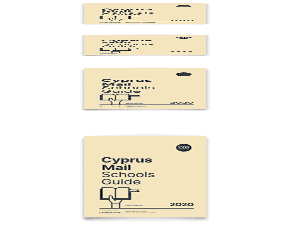 By Filippos Adamou
BEHIND the friendly and down to earth appearance of Cypriot composer Evis Sammoutis lies a highly successful artist. His works have been performed in over 40 countries, they have been broadcast on national radio including BBC Radio 3, Radio France and RAI3, and they have been commissioned by important festivals and organisations including the Venice Biennale, ARD and Klangspuren.
The composer has also received numerous accolades and over 35 compositional awards, prizes and scholarships.
Sammoutis is the Artistic Director of the International Pharos Contemporary Music Festival and it was fascinating to talk to him about this important artistic initiative and his relationship with the Pharos Arts Foundation
"In 2006 I unexpectedly received a commission from Pharos to compose a work for the renowned Ensemble Modern for a concert in Nicosia. I say unexpectedly as whilst I already had commissions from several significant organisations abroad at the time, I felt that I would never be given similar opportunities in my own country," Sammoutis said.
"As a young composer, Pharos provided me (and other Cypriot composers before me) with my first professional opportunity on the island. I often look back at this wonderful experience with appreciation because the piece I composed for that occasion, "Echopraxia", which had its premiere in Nicosia, later received many prizes including the Royal Philharmonic Society Award in London and the Irino Prize in Tokyo."
The composer said that he returned to Cyprus six years ago with the idea to establish a contemporary music festival.
"I wanted to create similar opportunities for other composers and to show the rest of the international arts scene the exciting developments taking place in Cyprus. I knew then that Pharos would be the ideal nurturing environment for such a thought to grow as it had already promoted contemporary music and commissioned many composers. I felt lucky I came across like-minded people in this Foundation," he added.
Being the first festival of its kind in Cyprus, many often ask how it has grown throughout the years.
"Over the years, I can look back proudly at what has been achieved: dozens of new commissions, over 50 world premieres, hundreds of Cyprus premieres and concerts by the world's finest musicians combined with educational workshops, master classes and lectures," explained Sammoutis.
"Pharos has also given a professional, high profile platform to many Cypriot composers: the vision has not been to exclude the vernacular from the global, but to feature local composers in programmes through which their work could attain a more universal context and meaning both culturally and historically. Very quickly, this idea and vision has spread, and now we are looking at a flourishing contemporary music scene in Cyprus."
In conclusion, Sammoutis described what he expects from this year's edition.
"Over the past few editions, we were happy to introduce new concepts and several premieres. This year, we are introducing more interdisciplinary projects and live electronics. Having taken into consideration our audience's feedback we wanted to be even more inclusive and curate a festival that is even more open to artists across different disciplines and aesthetic viewpoints."
The International Pharos Contemporary Music Festival includes concerts, lectures, screenings and educational activities and takes place at The Shoe Factory, Nicosia on October 4 – 8 October.
For full programme visit www.pharosartsfoundation.org