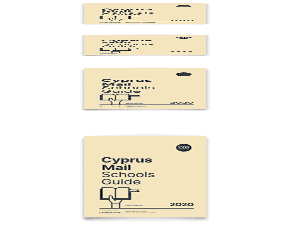 By Angelos Anastasiou
The pay cuts imposed on Cyprus Airways (CY) pilots in 2005 under the carrier's restructuring plan have been reversed by the labour disputes tribunal, which ruled that the pilots had never consented to them.
A case against Cyprus Airways was brought before the court in 2005 by pilot Chrysanthos Hadjichrysanthou.
According to the ruling, the cash-strapped carrier, which has had to sell off almost all of its assets in order to stay afloat, will now have to pay Hadjichrysanthou the sum total of the cuts since 2005 plus interest.
"This is a total of €19,000 or €20,000 plus interest," said Hadjichrysanthou's lawyer Constantis Candounas. "If an airline can't afford to pay this amount, it should be closed down."
The court decision comes shortly before a European Commission decision on whether the carrier will have to repay the Cyprus government about €100 million in state aid it had received, which could mean its immediate demise, and amidst negotiations between the government and strategic investors tentatively interested in acquiring it.
With several other pilots having brought similar cases to the courts, CY has already announced it plans to appeal the decision.
According to Candounas, the trial featured a number of well-known Cypriots as witnesses, and one of the significant outcomes of the case was that the country's ruling elite has been largely deconstructed and found wanting.
"The company called a number of prominent members of our society to support its claim, but the court was not convinced," said Candounas. "They had [Andreas] Trokkos, a finance ministry official and then-member of Cyprus Airways' board."
But in a perhaps more telling incident, Candounas recounted the strange behaviour of former finance minister [under the Tassos Papadopoulos administration, as well as briefly under the current one] Michalis Sarris, called on as a witness for the plaintiff.
"We had called Mr Sarris as a witness, and he said he had no personal knowledge of consent by the pilots, and was only told by others that they were on board," he said.
"After the trial was interrupted briefly due to a technicality, we put him on the stand again so that his account could be on the record. But to our surprise, without informing anyone, he changed his testimony and claimed he had personally witnessed the pilots' consent in a meeting, though he had been unable to offer further details like when this alleged meeting took place, or who gave consent on the pilots' side."
The courts deemed Sarris' testimony non-credible as it contradicted his earlier statement without convincing justification, and ruled in Hadjichrysanthou's favour.
Asked whether this ruling may have any impact on pay cuts imposed on employees in the public sector, Candounas said it was a completely different situation.
"For one thing, Cyprus Airways is a public company operating under private law, in which the majority shareholder is the state," he said. "The status of public sector employees is very different."
"But even if it were comparable, civil servants can't just decide to protest the cuts they have suffered three years after the fact," he added. "There's a reasonable timeframe in which such claims need to be made, otherwise they are thought to have implicitly consented to the cuts."