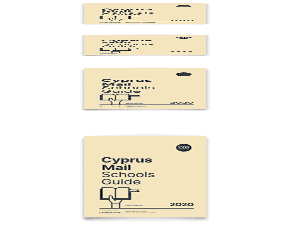 President Nicos Anastasiades will meet British Prime Minister David Cameron, during his visit to Brussels, Government Spokesman Nicos Christodoulides has told the Cyprus News Agency.
Anastasiades departed on Wednesday morning for Brussels in order to participate in the European Council meeting on 23 and 24 October where he is due to denounce Turkey's actions in the island's EEZ.
The British Prime Minister has requested the meeting with Anastasiades to discuss the Turkish violations.
During his stay in Brussels, Anastasiades will begin the implementation of the measures decided on Tuesday by the National Council in response to the continuing violation of the sovereign rights of the Republic.
On the sidelines of the Council, Anastasiades will protest Turkey's moves and positions to European leaders with a view to condemning Ankara's illegal actions.
Christodoulides told CNA that Nicosia has already informed the European Council of Anastasiades` intention to brief the body on Turkey`s provocative stance.
The European Council`s agenda in drafted around three months prior to the meeting and for urgent issues, there is a part in the agenda for 'any other issues'. The European Council has accepted the request made by the Cypriot government for an intervention on the part of the meeting.
In addition, Anastasiades will participate in the Summit of the European People`s Party (EPP) which will take place in Brussels, on Thursday EU and non-EU heads of state and government and opposition leaders of the EPP, along with the Presidents of the European Council and the European Commission, Herman Van Rompuy and Jose Manuel Barroso will participate in the upcoming Summit.
European Commissioner in charge of EU enlargement and neighbourhood policies Štefan Füle has said it was time to de-escalate tensions between Turkey and Cyprus.
In his twitter account Füle wrote that it was "time to de-escalate and keep doors open for swift return to negotiations for a comprehensive Cyprus settlement to the benefit of all".
Meanwhile, the US has reiterated that it recognises the Republic of Cyprus' right to develop its resources in its EEZ, Marie Harf, Deputy Spokesperson for the US Department of State has said.
She said the US "continue to strongly support the negotiation process conducted under UN Good Offices to reunify the island.
"That's obviously been our policy for a long time," she added.
Asked to comment on a statement by the Cypriot government spokesman that Turkey's actions in the island's EEZ were akin to another invasion, Harf said: "Well, I haven't seen those comments, but we continue to believe that the island's oil and gas resources, like all of its resources, should be equitably shared between both communities in the context of an overall settlement. And it's important, I think, to avoid actions that may increase tensions in the region".
Stéphane Dujarric, Spokesperson for the United Nations Secretary-General Ban Ki-moon, asked if there would be a letter from the Secretary-General to the Turkish Cypriot side, said: "I need to check about the letter". (CNA)