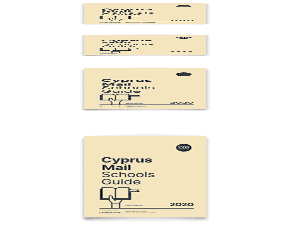 By Staff Reporter
THE ambitious oil storage terminal project at Vasiliko should be completed very soon, with the first shipments expected soon after, company officials told a visiting delegation of the ruling Democratic Rally (DISY) party, headed by its president Averof Neophytou yesterday.
The party leader said the oil storage terminal facilities of VTT Vasiliko Ltd (VTTV) "is one of the largest investment in Cyprus today and a good solution for the transfer of oil stocks currently stored in Larnaca."
He also expressed his belief that with the increase of competition when the terminal begins operations, fuel costs will be reduced.
He was accompanied by House Trade committee chairman Lefteris Chrystoforou, MPs Andreas Michaelides, Zacharias Zachariou, Efthymios Diplaros and other party executives. The visit was concluded with a tour at the jetty of the terminal on one of the company's cutting-edge tug boats that will be used to tow tank vessels.
George Papanastasiou, CEO of VTTV, said that the construction phase will be completed soon and the operations phase will begin shortly with the arrival of the first tank vessel.
The project, that VTVV says will make Cyprus an oil product trading hub for international markets and will generate multiple benefits for the country's economy, includes an oil storage terminal with 28 tanks of 544,000 cubic metres capacity and a jetty that will service over 500 tank vessels per year.
VTTV is a subsidiary of VTTI, a joint venture of the Dutch energy giant Vitol and MISC, a major shipping company owned by the Malaysian state oil company Petronas.