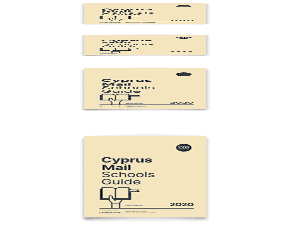 By George Kassianos
On October 30 at the Karatello restaurant in Limassol a young team of eight sommeliers were at loggerheads. But this competition was different than the national one held every two years and was the first of its kind. It was sponsored by Photos Photiades Distributors and Barton & Guestier (B&G), the theme revolving purely on France's wine history and geography, viniculture and viticulture. The contestants had to have knowledge of cognac and French spirits, liqueurs and beers while they had to do their homework on anything that involves B&G. This was a mini competition that aims to prepare young sommeliers for the National competition in a year's time.
The judging committee involved the oenologists Marcos Zambartas of Zambartas Winery and Sophocles Vlassides of Vlassides winery. Also included were known members of the Sommeliers Association and past champions such as George Zacharoglou (ex champion – Le Meridien), Alissa Gortsinskaja current National Champion, Andreas Kyprianou (Vinocultura), Costas Pishias (President of the Cyprus Bartenders Association), Argyris Kontos (Alexander the Great), Nikos Charalambous (Colosseum Restaurant Paphos) and Iraklis Christophorou (ex–president of the Association).
The first trial and probably the hardest involved a written examination – 35 questions on France and 15 on B&G. These were followed by blind tasting of one B&G white and one red wine as well as identification of five spirits, all from France – a whisky, rum, vodka, cognac and Pear Williams Eau-de-Vie. Then, the live stage followed – in front of live audiences each candidate was tested on decanting a red wine and serving sparkling wine.
To be the best sommelier you must be able to do several things, and to do them swiftly and perfectly. You must not only be able to blindly identify thousands of different kinds of wine, you must be able to comprehensively describe their flavour profiles, pinpoint where and when the grapes were grown, and state the most appropriate foods with which to pair them. You must do all this in two or five minutes, and in a language possibly other than your native tongue. Your knowledge of every other kind of spirit, from absinthe to vodka, and even non-alcoholic beverages like tea and mineral water, will be similarly tested. In a simulation of fine-dining service – timed, like everything – a single spilled drop of wine, or the incorrect fold of a napkin, may cost points.
The winner was Elena Gheorghinete from the Annabelle Hotel in Paphos. Along with the trophy confirming the winner, Elena will join a group of Photos Photiades Distributors on a five-day trip to Bordeaux at the Headquarters of B&G, the famous Château Magnol. Second place was won by George Loukakis of Columbia Steak House and in third place was Marios Constantinou of Four Seasons.
"This is only the first step in a long journey. I also aim at winning the Best Young Sommelier and the National," winner Gheorghinete said.
"And, I dream of representing Cyprus at the European Contest in Vienna 2017. I am aware that is going to be continuous uphill going, but this will enable me to learn more to pass the written tests and to serve just like a true champion."
Gheorghinete, who comes from Romania and has worked for the last four years in Cyprus, added, "When I first got involved in the Sommeliers Association, I wasn't thinking about competitions. By watching the other winners videos gave me courage and ambition. Still being a man's world – there are only a few female sommeliers out there – motivated me even more.
"I wanted to do something different, as I am not an ordinary person. I knew it is a laborious project, so I sat and broke down on paper every wine map France has: appellations, soil, climate, rivers, grapes, regional dishes as I personally like to discover a wine through food and vice versa."
The B&G Wines of the competition
B&G Sparkling Chardonnay Brut, Loire
The second fermentation takes place in vats. Then three months of ageing in vats on the lees to get more volume and enhance a good aromatic complexity. Straw yellow colour with golden highlights with fine and regular bubbles. It is intense and perfumed, dominated by fruity aromas (peach, apricot). Flattering citrus notes appear when agitated but fine and elegant on the palate. Upheld by a good acidity, this flavourful, well balanced wine has a long and refreshing finish dominated by white fruits. An enjoyable wine! €11
B&G Sparkling Rosé, Southern France
An enticing, bright salmon-pink colour with a fine, delicate mousse. This sparkler is a blend of Grenache, Cinsault and Syrah grapes. On the nose it shows fresh red fruit predominantly strawberry, raspberry and gentle spice aromas. Rich, fresh cherry aromas, good fruit lead to a mouthful of freshly picked forest fruits along with refreshing acidity – a truly compelling sparkling wine, excellent aperitif or with fresh red fruit. €10.50
2013 B&G Chablis, Chablis AOC
This crispy and refreshing wine has a golden straw yellow colour with a rich nose mixing flattering aromas of pineapple, tropical fruits, white flowers and mineral notes when agitated. The attack is fresh, the evolution round and supple and the finish is crisp. This is a great vintage with lots of fruity and floral aromas. It pairs well with fish and seafood, white meat. €17
2011 B&G Margaux, Margeaux AOC
Garnet red with deep purple highlights, this is a bland of Cabernet Sauvignon and Merlot. Beautiful dried cherry and blackberry aromas on the first nose. When agitated, vanilla and spices appear. It is harmonious, showing a great balance with velvety tannins. Flattering and elegant, fruity and spicy flavours follow through on the palate. This wine combines all the elegance of outstanding vineyards. The Margaux appellation produces wine with great finesse and delicate flavours. Complex, developing round tannins and perfectly integrated oak flavour; it can age for many years in a good cellar. This claret pairs well with grill meats and strong cheese. €21