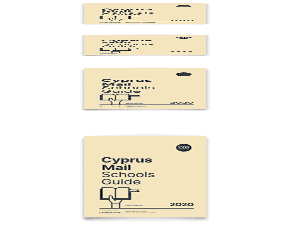 By Andreas Vou
The Cyprus national football team is looking to get back to winning ways on Sunday at the GSP stadium against Andorra following consecutive defeats in their last two Euro 2016 qualifiers.
Pambos Christodoulous' side inspired a wave of optimism on the island with their opening group game win over Bosnia and Herzegovina. The win drew a massive crowd of 19,164 to the next qualifier in Nicosia against Israel in anticipation of another positive result but were brought back down to earth with a 1-2 defeat. Cyprus were beaten by the same scoreline just days later at the Cardiff City Stadium against Wales.
The new qualification format for the 2016 European Championships make the prospect of reaching a major tournament for smaller nations like Cyprus a possibility as three teams out of each group can make it to the finals of the competition. However, as a result of those two quick defeats in succession, Cyprus need to win, and should, against minnows Andorra, the weakest team in the group according to the FIFA rankings.
Cyprus are currently fourth in the group, just one point behind Belgium in third but have played one game more. Meanwhile, Andorra are rooted to the bottom of Group B having lost all three of their group matches and have conceded 12 goals in the process.
The latest squad includes two promising young players who are in line to make their senior debuts as manager Christodoulou aims to nurture some of the island's top prospects
After his recent start for APOEL against Paris Saint-Germain in the Champions League, 19-year-old Nicholas Ioannou has been named in the senior squad as has 21-year-old full-back Constantinos Laifis of Anorthosis.
Experienced midfielder Constantinos Makrides was unable to train on Thursday due to injury and faces a race against time ahead of today's game.
Two of the side's most important players, Demetris Christofi and Stathis Aloneftis, trained individually on Wednesday in their bid to reach full fitness while Nestoras Mitidis is following an intense regime to be available for selection.
Apollon captain, Giorgos Merkis, spoke of the importance of the match against Andorra, while also stating his and his team-mates' disappointment at failing to earn points from the last two internationals.
"It is certainly a crucial game for us. We are playing at home, in front of our fans, and we certainly need the three points to continue with confidence in the upcoming games. We could have got a result from the last two matches and it upsets us that we didn't manage to."
In regard to possibly qualifying for the Euros, the 30-year-old defender reiterated that the team will not get carried away and will instead analyse each match one by one.
"We have already said that we are the underdogs of the group. We take each game as it comes and, at the end, we will make our judgment depending on the points we will have."
In charge of the game will be well-known English Premier League referee Mark Clattenburg along with his assistants Simon Beck and Jake Collin.
Cyprus and Andorra have only ever met on one previous occasion, back in 2010, when a Michalis Konstantinou goal handed Cyprus a friendly victory over the principality.
The recent unfavourable results have seemingly not dampened the spirits of the Cypriot faithful as another big turnout is expected on Sunday.
The Cypriot Football Association have made trailer for the upcoming match: https://www.youtube.com/watch?v=RGqCVuFhaAM