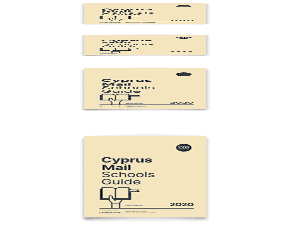 By George Kassianos
Travelling through the island's Krasochoria, literally wine villages, you cannot fail to be amazed by the great presence of wineries in the area. These villages (CTO wine route number 4) are well known as sightseeing locations, with their vineyards and views of Troodos' high peaks. When people talk about Kilani village they will usually mention that the village is home to a wonderful winery. Pass the village of Ayios Amvrosios and then turn right to Vouni and Kilani and you will come across to one of the finest wineries on the island, the new Vlassides winery.
Any wine drinker knows about Kilani village and the name of Vlassides will always comes up in wine conversations, probably over a bottle of Sauvignon Blanc or Shiraz. It is a small, regional winery that produces some truly fine wines. Sophocles Vlassides was, still is, the Syrah legend with several successful vintages, but we have tasted in recent years some exquisite Cabernet Sauvignons and Sauvignon Blanc too. The Xynisteri and Merlot received good reviews and suddenly a well made rose was in the market this year.
He is a passionate winemaker, and this passion was his main drive to establish Vlassides Winery in 1998. He holds a Chemical Engineering degree from Imperial College in London, but his lifelong dream was to make his own wine. This interest led him to study Oenology at the University of California Davis (UC Davis), a world renowned institution for research and teaching in the fields of Viticulture and Oenology.
The new building was conceived and constructed by Heracles Papachristou and is situated between the villages of Kilani and Vouni in a 50 acre vineyard, called Koloni. A key to the design was the attention to detail and to the use of space and state of the art machinery. You just sit and admire the winery; the tasting room itself invites to taste the wine with the full view of the vineyards.
But, Sophocles is equally proud of his vineyards as he is of his new winery. You don't have to be an expert to realise the care he puts into the vineyard. Sophocles knows that he will only reach his high standards if he is committed to selecting the finest fruit, aided by useful information from his meteorological station and several friends from abroad, experts in their fields used as consultants.
He currently produces over 120,000 bottles annually mostly from Shiraz, Cabernet Sauvignon, Cabernet Franc, Merlot, Sauvignon Blanc and Xynisteri. He always strives to produce wines from indigenous varieties like the red grape varieties of Maratheftiko and Yiannoudi, and the white varieties of Promara and Morokanella. Watch this space for some exciting tastings.
2014 Lefkos Xinisteri – Sauvignon Blanc
Pale straw colour, and the wine is light-bodied but leaning toward medium-bodied. The lead aroma is dried herbs, with more subtle suggestions of flowers (especially lavender) and a suggestion of wild fennel or anise. The fruit flavours are stone fruits, especially peaches or nectarines, a bit tropical with lemon and citrus, fresh apricots notes in the finish along with lots of zesty acidity. €6.50
2014 Sauvignon Blanc
Limestone subsoils in the vineyard along with warm summers of Cyprus result in a wonderfully vibrant, fruity wine. Sophocles uses temperature-controlled fermentation in stainless steel vats to create a pure expression of the Sauvignon Blanc grape. A very approachable, bright yellow and green colour, classic I would say Sauvignon Blanc, zesty with a hint of grass as well as white citrus fruit, pineapple and mango on the nose. It is crisp on the palate, with pronounced but well-balanced acidity. €9.30
2014 Rosé Shiraz and Sauvignon Blanc
A sexy light pink colour with lively hues, this is a unique blend for a rosé which is traditionally made from a blend of red grapes. The nose combines aromas of ripe blood-orange, cherry-drops and pomegranate with fragrant rose flower whiffs. The gorgeously weighted palate balances juicy fruit flavours with racy acidity and finishes on a pleasantly persistent, zesty note. €9
2013 Erythros – Cabernet Franc, Mataro, Grenache and Agiorgitiko
Vlassides was one of the first to produce Agiorgitiko on the island, an indigenous red grape variety of Greece. It has great red fruit and a hint of cocoa in the nose, spicy blueberry as the young red wine dances on the palate with flavours of strawberry, cherry, plum, sweet raspberry, with a touch of spiced apple. A delicious go to red wine that delivers some complexity and style for its price from an excellent combination of grapes. €6.50
2012 Shiraz
The 2012 vintage has a concentrated ruby appearance with purple hues, lifted floral aromas of boysenberry, morello cherry and white pepper. The coffee, blueberry, spearmint and cranberry flavours that fill the mouth are present in abundance, with succulent fine grained and natural tannins playing a structural role. Velvety flavoured and intense in a long lasting aftertaste is the trade mark of Sophocles Vlassides. €9.60
2011 Cabenret Sauvignon
From Cabernet Sauvignon and a small percentage of Cabernet Franc, dark in colour, this polished, suave, approachable style of Vlassides Cabernet is filled with layers of ripe, plush, sweet, black and blue fruits, licorice, vanilla, cocoa and cigar box. It will continue to improve with age, the 14 months in small French oak will ensure for its longevity. It is an excellent choice for Christmas' roast turkey. €10.85