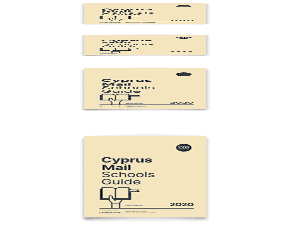 PRESIDENT Anastasiades yesterday left for the US where on Thursday he is scheduled to undergo heart surgery. He is expected back in Cyprus before Christmas, but is unlikely to return to the presidential palace before the beginning of January, doctors estimating that he would need a month to fully recover.
While recovering, he should resist the temptation to follow the news very closely (if that is possible), to call the office to give instructions to his associates or to arrange meetings with ministers.
The government will survive for a month in his absence as he has capable and smart associates that can be trusted to perform their duties without his direct supervision and guidance.
In fact, Anastasiades would do well to use the period for his recovery as a time for reflection and self-criticism. His time away from the office will be an opportunity for him to take stock of his presidential record after 21 months in office, evaluate the major decisions he has taken, consider the mistakes he has made (assuming he is aware of them) and think of ways to make his government better, as there is ample room for improvement.
There is a general lack of planning, especially at the presidential palace which has shown an inclination for policy improvisation, idle claims and knee-jerk reactions to criticism.
Aware of this weakness, Anastasiades met his PR advisors two weeks ago to discuss developing a communications strategy that would improve the government's standing.
However there can not be an effective strategy when the government has no plan and is incapable of thinking through its decisions and declarations.
An example of this slapdash approach was provided a few days ago when the government announced that Anastasiades would be going to the US for his heart operation.
No thought had been given to how the matter would be handled publicly. Tuesday's announcement sparked a lot of critical comment about the fact that the taxpayer would be picking up the bill and speculation about the total cost.
The operation could have been carried out in Cyprus at a fraction of the cost it was correctly pointed out, so why was the president going abroad, at the taxpayer's expense?
A day later the government issued an announcement stating that all the costs – hospital bills, hotel accommodation and travel expenses (including those of the president's doctors) – would be borne by Anastasiades personally.
It also said that he would rather have had the surgery done in Cyprus but had been advised to go to the US by his doctors in case there were complications.
Had some thought been given to the matter on Tuesday a second announcement with clarifications would have been unnecessary on Wednesday. It would also have prevented speculation that Anastasiades would have lumbered the taxpayer with the costs if there had not been a public reaction.
This amateurish approach is fast becoming a trademark of the Anastasiades presidency.
The handling the Central Bank governor's contract was another example of the slapdash way affairs of state are handled. Not only had the president signed a contract unaware that changes had been made to it but an hour after the governor had given her version of events to the House he issued a scathing announcement pleading ignorance and accusing her of lying.
Again, no thought had been given to the matter, the president acting on an impulse and making the problem much more difficult to manage.
We have been witnessing these knee-jerk reactions too frequently for comfort in the last couple of years – quitting the talks was another impulsive decision with not a thought given to the possible consequences.
The undermining of the finance minister over the foreclosures bill and the retirement bonus of the public employees were other examples of the trademark impulsiveness which Anastasiades seems to have mistaken for shows of decisiveness.
It would be to the benefit of the country and his government if Anastasiades uses his recuperation time to ponder these failings of his presidency and think of ways of reining in his impulsiveness which is anything but a wise advisor.
He should also realise that he would need to take better care of his health when he returns to work and this would be achieved by developing policy plans and preparing strategies for achieving objectives that would not require his continuous attention and cause him unnecessary stress.
A new, better planned and more measured approach to government would be good for his health and the country.