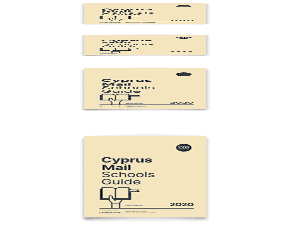 By Maria Gregoriou
ONE word – chocolate. Did you just start counting calories or have a vision of the weighing scales exploding? Well put that little angel on your shoulder a push and get ready to indulge in this year's Nicosia Chocolate Festival this weekend, where chocolate is a work of art. Still not convinced? Then just close your eyes when you bite into the sweet tasting chunks of delight because they say that dark chocolate is less fattening, so try eating it in the dark.
From 11am until 8pm on both days you can watch live chocolate shows, get to know a thing or two about chocolate from some professionals, view some art work with chocolate, chocolate fountains, buy books about chocolate, taste some organic chocolate and chocolate made with sugar suitable for diabetics or those of us who want to avoid the bad stuff and… well, there is more but maybe you would like to take a break from reading now and head for a bar of Cadbury.
Back to the event. You can also take part in the Nicosia Chocolate Festival 2014 contest by taking your best shot of the festival, posting it on Facebook or Instagam with the hash tag NCF2014WIN or emailing it to [email protected] Do these two easy steps and get a chance to win tickets to Athens, a two night stay at Valentinos Apartments in Paphos, a luxury box of handmade chocolates, a chocolate cake, a kilo of chocolate bars, or more chocolate products on December 13 when the winner will be announced. Good luck and have a sweet weekend.
2nd Nicosia Chocolate Festival
Live chocolate shows, exhibitions, and much more to do with chocolate. December 6-7. UniCafe, 8 Markou Drakou Street, Egkomi, Nicosia. 11am-8pm. €5/free. E-mail: [email protected]