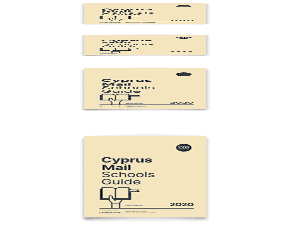 By Maria Gregoriou
It seems like every time you switch on the TV or the radio there is an advert for the latest children's theatre production of Gourouniasmata 3, and even if you are not five years old, you still find yourself singing along to the jingle (after the first couple of times, it does grow on you.)
After the great success of the previous two instalments of the musical for children, where actors dressed up as pigs (and a wolf) sing and dance and make little kids laugh, fans of all things porcine and lupine get another chance to enjoy their antics.
But it is not all about groovy moves and jazz hands, there are some very important messages that come across and lessons to be learned. Children will learn not to be bullies, about the importance of love, friendship and helping those who need help.
This musical may be compared to a performance for children that you could catch in the West End as its musical part will be performed by a four-member orchestra and all songs, composed by Cypriot composer Alex Panayi and lyrics by Cypriot singer Stavros Stavrou, will be performed live, for that truthful emotional feel.
Starting tomorrow, the performances will begin to roll at Melina Merkouri Hall in Nicosia until December 27. The opening performance tomorrow is at 7pm, on Saturday it will be at 5pm and on Sunday there will be a performance at 11am and 4pm.
Next week you can pig out on performances of the show at 5pm on Tuesday, at 3pm and 5pm on Friday and lastly on Saturday at 3pm and 5pm.
If the past two musicals to do with pigs are anything to go by, the kids will absolutely love it.
Gourouniasmata 3
Kids' theatre. December 19-27. Melina Merkouri Hall, Famagusta Gate, Athina Avenue, Nicosia. Different times. €10. In Greek. Tel: 96-876760