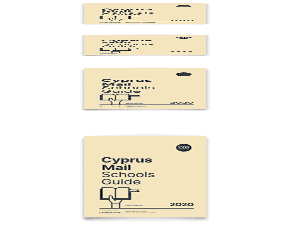 Gardening with Patricia Jordan
IT'S REALLY amazing just how many flowers bloom in January. Looking around my own garden that pretty annual Nicandra 'Cream Splash' is full of lovely, light mauve flowers and interesting seed heads. Years ago I bought the seeds from Plant World Seeds in Devon hoping that they would do well here and they have surpassed my expectations.
Those in flower now are self sown seeds which I pricked out from the freesia bed into a little bed of their own once the weather cooled down, and they have grown away well. Not all the leaves have the telltale cream splash, and are plain green, but it doesn't detract from the lovely flowers.
My polygala tree, which has to be severely pruned each year as it blocks the access from the gate to the front door, always seems to be in flower. The tiny seeds are very fertile and we have loads of new seedlings each year. Polygalas make lot of litter – leaves and faded flower heads that can form a thick mat underneath the tree. This doesn't allow rainwater to penetrate the earth, so I either dig them into the surrounding soil or put them into the compost bin.
In warmer areas than where I live Medicago is starting to put on flowers but it will be more towards spring before they burst into flower in my cold garden. They have tell-tale half moon seed pods which should be taken off. These shrubs are being used along the sides of some of the roads where their bright yellow flowers brighten up these winter days. Another bright yellow flower appearing now is Jasmine mesnyi, sometimes known as the winter jasmine. Although our jasmine still has lots of leaves the flowers normally appear on bare stems but unless we have lots of storms this month and next, it looks like they will have to fight their way through thick foliage to bloom. This is a climber that is always reproducing. Where the long trailing stems rest on the soil, roots appear and a new plant is formed. Over the years I have given lots of these little plants away. Both blue and white plumbago bushes are still in flower which is such a bonus, but once they fade they will get the chop.
Pelargoniums, which we spoke about last month, are full of flowers because they were fed with a fertiliser containing lots of Potassium during the autumn. These pots stay out all year round. Now that we are coming up to real winter weather the flower and leaf stems may be shorter and if there are very low temperatures the leaves may turn pink. If they are planted directly into terracotta pots year after year the pots may begin to crumble as terra cotta is porous, absorbing water during the summer which may freeze and flake during cold spells, making them very fragile and likely to fracture. So watch when you are handling them – any broken pieces can be useful in the base of pots though and add weight to stabilise the plants.
WHAT TO DO IN THE GARDEN THIS MONTH
There are many weeds about despite the cold. Plants such as freesias may come to depend on them for support as they grow, so try to get them out before they get too big. A hoe is good for that job. Another plant needing support at this time is Chasmanthe, erroneously named Monbretia here. Their lance-shaped leaves started to grow from the corms in late autumn and growth is fast. Nowadays you can buy plant supports in major garden centres, so gather all the leaves and get them inside the supports before they flop over.
Lavenders may need trimming back this month and we cut our lavender par terre this month into its geometric shape. The prunings of this lavender, which is an American hybrid known for its pungent leaves, usually go to a propagation unit nearby to be turned into new plants and you may find that you have a little piece of our garden in yours. Once it is pruned back to the wood the new bright green growth quickly comes through but as the weather warms up it turns to silver, caused by tiny hairs appearing on the leaves which protect them from the hot sun.
I prune my lantana this month as well, right back to the wood along with the summer jasmine, Jasminum grandiflorum, with the blushed pink flowers. This jasmine climber, best grown over an 'umbrella' stand, has just finished flowering for the season, although in some areas it goes on and on. Prune the stems right back to the wood which makes the plant seem to be naked but as the flowers only appear on new growth, it is a necessary job. Other trees and shrubs to shorten the growth of are Caesalpinia gilliesii and Leucophyllum frutescens which can grow too big for a domestic garden if left untouched. The latter is being used in towns at the edge of the pavements and quite attractive with the delicate pink flowers nestling among the grey foliage. Although the weather may be cooler, topiaries will be putting on growth and if not kept trimmed can quickly lose their shape. The plants are expensive and many years work has gone into them before they reach your garden so don't forget them. Leonotis leonorus can become leggy as the plants age and can be cut right down. Hopefully in spring they will sprout fresh new stems around the root area which will give bright orange flowers later on.
This is also the time to be pruning prunus trees before the sap starts to rise. If you bear in mind to keep the centre of the tree open and remove any dead, diseased or crossing branches you can't go far wrong. Tip: cut some of the ends of the branches before they grow too tall and the fruits become difficult to crop. The long, strong prunus clippings make ideal supports for other plants which need staking. In warmer areas almonds, which belong to the Prunus family, may be in flower quite soon, so that is a job to get on with. Likewise if you grow a vine this is the time to take off any remaining leaves and prune it and you can be quite severe. Again do this job before the sap begins to rise. You can start off new vines by pushing prunings into the soil and leaving them to callous over and start anew but vines need attention so don't grow them if you can't spare the time to give to them.
Many succulents are beginning to send up flower stems and some cuttings of Aeonium arborescens which I moved during the year have flowers atop the stems already – they must like their new position. Don't be afraid to move plants, especially at this time of year, if they are doing well. Maybe the place you chose wasn't right for them! Give them another chance somewhere else. Established aloes will be thrusting their flower stems upwards with Aloe ferox among the first, their bright orangey-red poker-like flowers brightening up the border. These plants grow too big for pots and are better grown in the ground.
Watch for the first narcissus appearing and enjoy their colour and early perfumes. As they form flower buds and start to open then they can be attacked by those horrid red bugs with a black stripe along their backs. Once the bulb flowers die off they will turn their attention to irises. So be prepared!
PLANT OF THE MONTH Cyclamen cyprium – our own National Flower
THERE are many small cyclamen endemic to countries surrounding Cyprus but Cyclamen cyprium is very special and only endemic to this island, so well chosen as our National Plant. They are classed as perennials, as they come up every year from rough greyish tubers generally growing at elevations above 300 metres and preferring calcareous rocks in woodlands, under banks and trees and steep hillsides.
RD Meikle, author of The Flora of Cyprus, wrote about Cyclamen cyprium in Volume 2 which was printed in 1985 and contains some special line drawings of the plant. He lists the plant as growing wild in various sites in mountainous areas here as well as in the north including the Pentadaktylos.
The tubers are dormant during our very hot summers tucked away beneath the earth but come the autumn the heart-shaped leaves with serrated edges and silver mottlings above and magenta colouring on the reverse side will start to appear. The generally white flowers, although some are very pale pink, sometimes appear before any leaves. They have five upswept petals and a magenta blotch near the nose. After pollination, the flower stems curl up and the round pods broadcast the seeds when they are ripe. Before too long colonies of cyclamen arise from these seeds. They are a delightful addition to the winter garden and are in flower for several weeks bringing with them a breath of spring.