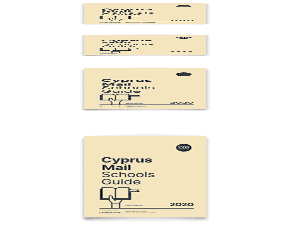 Education Minister Costas Kadis on Thursday inaugurated two research centres at the University of Cyprus, which promote innovation in the areas of intelligent systems and networks, and biological sciences.
The KIOS Research Centre for Intelligent Systems and Networks began its operation in 2008 and the Drosophila Laboratory was set up two years ago contributing to a great extent to the research goals of the University of Cyprus.
In his speech, Kadis said the two centres inaugurated upgrade to a great extent the scientific and research profile of Cyprus.
Kadis said Cyprus needed research and innovation now more than ever.
Referring to KIOS centre he said it was employing more than 80 researchers and had concluded cooperation agreements with internationally known research organisations, while the Drosophila lab promised important research in the field of carcinogenesis and balance of intestinal function.
Rector of the University of Cyprus Professor Constantinos Christofides said the university was the most important employer of young researchers in Cyprus. The current number of 550 researchers would be increased to 2,000 by 2020, he said.
He said that when the university campus was completed with the construction of the School of Polytechnics and the School of Biological Sciences, the overall contribution of the University to GDP would be 0.4 per cent, which would open up more jobs and increase economic activity.
The university has participated so far to 104 European programmes with funding of more than €30 million.
"The importance of a country is not measured by its geographical size or its population, it is measured by the brains of its youth. We need some clever and innovative ideas to uplift our country again. We have the creative minds and we have to trust them. And everything begins here. At the University," he said.
Director of the KIOS Research Centre Professor Marios Polycarpou of the Department of Electrical and Computer Engineering at the university said the KIOS Research Centre for Intelligent Systems and Networks aimed to contribute to the advancement of knowledge in the area of intelligent systems and applications to the design and management of large-scale complex systems with emphasis on safety-critical and trustworthy systems.
The centre's research application domains include energy and power systems, telecommunication networks, water and environmental systems and intelligent transportation and health systems.
The director of the Drosophila Laboratory, Assistant Professor of the Department of Biological Sciences at the University of Cyprus Giorgos Apidianakis said that the lab employed 15 researchers.
The work of the team aims towards a deeper understanding of critical aspects of intestinal human disease, including inflammatory bowel disease and intestinal tumor formation and metastasis. (CNA)