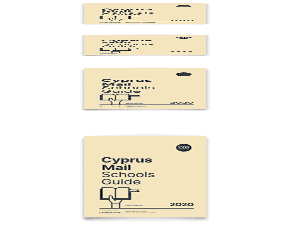 PARLIAMENT should take on responsibility and strip the Labour minister of her power to issue decrees on shop opening hours, the small business association (POVEK) said yesterday according to the Cyprus News Agency (CNA).
Minister Zeta Aimilianidou was accused of circumventing the legislation, issuing decrees to businesses located in waste disposal areas in Larnaca and Nicosia, according to POVEK's legal consultant Stelios Amerikanos.
"Essentially, all of Cyprus has been classed as a tourist area to serve the interests of particular businesses and their interests," he said.
Under the current system, Aimilianidou issues decrees on an ad hoc basis allowing shops in tourist areas to operate on Sundays from 11am to 7pm and have extended hours during the rest of the week. The cabinet decree was issued in December and came to effect on January 2 valid until April 30.
"We believe this was an arbitrary, illegal and improper political move that undermines the legislation," POVEK general secretary Stephanos Koursaris said, speaking of the measure as a whole since it began in June 2013 and has since gone through several changes.
AKEL says the measure benefits large retailers at the expense of small businesses, which cannot compete. The party has cited its own figures showing that hundreds of convenience stores and bakeries have shut down, with some 2700 people losing their jobs.
The party submitted a bill in early February co-sponsored by DIKO MP Angelos Votsis and EDEK deputy Roula Mavronikola that, in conjunction with POVEK, requested improved regulation.
The retailers association has hailed the measure as a success, which did not only boost the market but also provided employment to around 6,000.