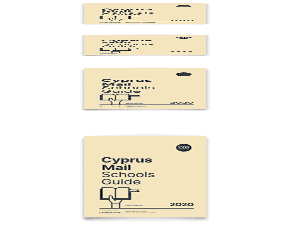 By Maria Greogiou
K-Cineplex Engomi, together with the Venezuelan Embassy of Cyprus, will be presenting a free screening of the 2012 Spanish film Azul no tran rosa (My Straight Son) on Tuesday at 7.30pm, preceded by a small reception during which you will also have a chance to meet the film's writer and director Miguel Ferrari.
The storyline follows the father-son relationship between Diego (Guillermo Garcia), a young and successful photographer who lives in the glamorous (and shallow) world of fashion, and his estranged son Armando (Ignacio Montes).
Diego's excessive life is turned around after his partner falls into a coma after a violent, homophobic attack. To add complication to tragedy, at the same time Diego must care for his son. Father and son have to adapt to each other's life style. Diego enters into the world of his insecure teenage son, while Armando is introduced to his father's homosexual world.
This intersection between lifestyles touches on controversial issues in Venezuelan society, such as homophobic violence, homosexuality, transsexuals and domestic violence. By focusing on an ordinary teenager who is thrust into a completely different setting, the film shows how we can overcome our differences and that, in reality, it all depends on how we look at things and the ties which connect us, rather than the differences that divide us.
So why did Ferrari decide to write such a script? When asked that very question by FourTwoNine magazine, the scriptwriter said "a few years ago, when the law for gay marriage was being approved in Spain, I was very surprised by the reactionary debates being generated by the most conservative parts of society. I researched this issue in Latin America and the stories about discrimination and crimes caused by homophobia were alarming, not only in Latin America but all over the world.
"I wanted to write a story about the right of any person to be and think differently. I wanted to talk about those people who are never spoken about because of all sorts of prejudices."
Although this was the driving force behind the film, Ferrari says that it is not a gay film and it would be unfair to label it as such.
"I wanted My Straight Son to be much more than just a film about sexual diversity. I wanted it to speak about love, a feeling that is so human regardless of the sexual orientation or gender identity one has," he added.
The film won the Goya Award for Best Spanish Language Foreign Film at the 28th Goya Awards in 2014, the first Venezuelan film to do so.
Azul no Tran Rosa
Screening of the Spanish-language film, with an appearance by the film's writer and director Miguel Ferrari. March 17. K-Cineplex Engomi, Nicosia. 6.45pm reception, 7.30pm screening. Spanish with Greek subtitles. Free. Tel: 22-445332