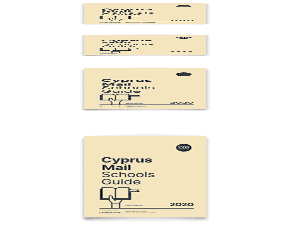 By Angelos Anastasiou
Employer and employee unions staged a protest outside parliament on Monday in support of extending shop working hours, a heavily contested issue that will be decided by the House after deputies voted to strip the labour minister of the right to set working hours by ministerial decree.
Dozens of people employed at shops and supermarkets – the scope of a government bill submitted to the House Labour committee – gathered outside parliament carrying placards and shouting slogans in favour of keeping shops open on Sundays.
The protesters blocked traffic until 11 am, and several trucks parked in front of the parliament honked their horns simultaneously in a bid to draw attention to their demands.
For the last two years, Labour Minister Zeta Emilianidou has issued such decrees to liberate working hours so that shops can remain open longer, arguing the measure strengthens consumption and combats unemployment.
Shops could open on Sundays but only if they hired some new staff. More than 7,000 jobs are estimated to have been created.
Detractors, on the other hand, argue that extended working hours benefit large stores and chains at the expense of the little man, even going as far as accusing the government of serving their interests through the policy.
On Monday, the House labour committee convened to begin discussion on the matter, after it took the right to set working hours away from Emilianidou. A government bill has been tabled, which reflects the liberal working-hour schedule regime so far covered by Emilianidou's decrees.
The labour minister argued that the regulations set out by the ministry allow shops in Nicosia, Limassol, Larnaca and Paphos to open from 5 am to 10 pm from Monday through Saturday, and 11 am to 7 pm on Sundays. In Famagusta, a slightly extended schedule is proposed, with shops opening from 5 am to 11 pm on weekdays – including Saturday – and 7:30 am to 11 pm on Sundays.
She pointed out that the regulations are not mandatory, meaning shopkeepers have the option of closing on Sundays or at any other time.
The government's bill also regulates the terms of employment under this regime.
According to these, shopkeepers opting to work Sundays must allow each of their employees either two 24-hour or one 48-hour period of rest per week. Shops that choose not to open on Sunday are obliged to allow their employees at least three mornings or afternoons off, as well as a 24-hour rest period per week.
"Our goal is to ensure that those who were able to find employment in such difficult circumstances are able to keep it," Emilianidou noted.
AKEL deputy Andreas Fakondis said his party will not accept for the whole of Cyprus to be considered a tourist area, with shops open from Monday to Sunday.
"This policy creates unfair competition, overturns existing labour relations, and causes many issues for workers' and small-business owners' family lives," he said.
According to Fakondis, AKEL wants the new schedule to be uniform across Cyprus, and shops to be allowed to work on Sundays only in designated tourist areas, and only during the summer months – April to October.
Predictably, ruling DISY's Nicos Nouris offered the opposite view.
"The bill serves employees' interests, since their rights will be laid out for the first time, especially in terms of overtime," he said.
But while the bill has garnered support by various stakeholders, including the Cypriot Chamber of Commerce and Industry, the employers' association, the Cyprus Tourism Organisation, and various trade associations, others landed against it, including opposition parties DIKO, EDEK, and the Greens, as well as the kiosk-owners' and small-business owners' association (POVEK).
"The government has ignored the pleas of thousands of small-businesses, as well as those of the parliament, and is seeking to permanently liberalise working hours, serving the interests of a handful of department stores," said POVEK's Stefanos Koursaris.