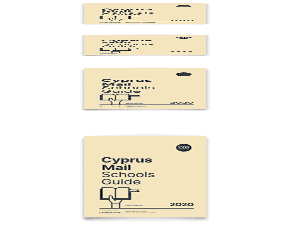 REPRESENTATIVES of the Troika arrive in Cyprus on Monday after a relatively long absence of more than four months, caused by the suspension of the foreclosures law by the legislature towards the end of last year. As the implementation of this law was a condition for the completion of the fifth review it meant the adjustment programme had been put on hold. The IMF did not pay its scheduled instalment of the bailout because of this, although the EU had released the funds before the suspension of the law.
The political parties which started discussing the foreclosures bill last summer and approved it in September, suspended it in December, on the grounds that the insolvency framework had to be in place as it would provide some protection to people that could not repay their loans. The framework was supposed to have been ready in January, but it was submitted to the legislature only last month and finally approved on Saturday after 24 hours of haggling over the amendments that would be made to the bill. The bill was carried through with the votes of DISY, DIKO and EDEK, the latter backing the bill once its own amendment proposals had been included.
Now, we have to wait for the Troika's approval of these amendments which primarily relate to the obligations and rights of loan guarantors. Government sources believe the Troika could be persuaded to accept the amendments – regarding what percentage of a loan each guarantor would have to repay, a cap on bank charges and penalties – as they would not incur a significant cost for the banks. Nobody knows what line the Troika would take and what would happen if its technocrats insist that some of the amendments were removed. And what would EDEK do if the amendments it set as a condition for backing the bill were rejected by the Troika? Would the adjustment programme be put on hold again?
One group that would be celebrating over the insolvency framework and its ultra-detailed provisions would be Cyprus' lawyers as it would generate plenty of new business for them. The provisions are so complicated that no borrower would be able to discuss anything with the banks or the state without a lawyer by his or her side. Even the lawyers may have a hard time coming to terms with the details of the framework which is a new type of legislation for Cyprus.
What is more important, however, is that after four months of unnecessary delays, and endless political posturing the adjustment programme would be back on track and the lender could resume their programme review procedure.