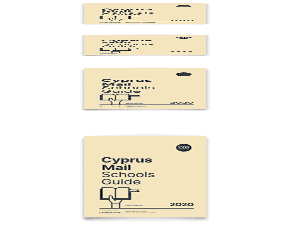 By Hermes Solomon
As we approach at a snail's pace yet another round of talks to solve the Cyprob, it would be nice to know what's on the table. If it's a rehash of the Annan Plan then should we expect another Oxi vote from this side in a future referendum?
Bi-zonal, bi-communal federation can only mean acceptance of the north in a two state country, both states equal members of the European Union, a weak or ineffective central government (an extra thousand civil servants, translators and scribes) new laws galore, permanent border controls, higher direct and indirect taxation, endless disputes as to who owns or runs what; but frankly, it's hardly Clapham Junction and all change!
Is the Cyprob even news anymore? I don't think anyone believes a word of it or even listens. Most in the south anticipate an agreement agreeing to disagree – permanent partition, the north obtaining equal status in Brussels with the south, and that's an end to it – no return of Varosha, no nothing – the existing status quo will remain and the majority will just get on with their lives as before.
And given a million to one chance that heads are brought together, one thing is for certain; DIKO's and EDEK's leaders will scupper any Cyprob agreement, whatever it is.
Interestingly, the EU Infopoint office, which aims to bring the Turkish Cypriot community closer to the European Union, was inaugurated in the northern part of Nicosia last week, and if that doesn't hint at the expected outcome of this final round of talks, I don't know what does.
We have all grown sick of the Cyprob and frankly, few really believe bi-zonal, bi-communal federation will work. Many prefer things stayed as they are, or as Lucius Cary, 2nd Viscount Falkland is quoted as having said in 1640, 'When it is not necessary to change, it is necessary not to change'.
Besides, we in the south have much more important issues to resolve. I list just several of them here below:
As of now, the republic is struggling to introduce a new national health service (GESY) – in fact it is failing miserably to do so. Disorder reigns at public service hospitals – nurses striking for better pay and conditions, and doctors about to follow in the nurses' footsteps. Ironically, this is good news for the private sector and health insurance companies.
Queues of the sick grow longer rather than shorter as government slashes budgets and hospital pharmacies run short of essential drugs, where queues now extend from the 'counter to the bus-stop'.
Is the Minister of Health, Philippos Patsalis laying all of his cards on the table? It seems not. The HIO (Health Insurance Organisation) claim software to run the new service will take another year to install, yet Patsalis seeks the inception of part one of three GESY stages this July with the help of an out-dated/unqualified hospital administration.
The House voted (irrationally) on shop opening hours against a backdrop of dissension by conglomerates (Shacolas, Carrefour, Lidl, IKEA & Co), who seek Sunday opening of Malls throughout the republic and not just fancy goods shops in 'certain' tourist towns.
China has always opened shops seven days a week and France has just passed a bill to permit Sunday trading, but the House voted against Sunday trading for large super/hypermarkets and in favour of opening mini-markets of up to 150 square metres and shops in half a dozen tourist destinations.
If Malls are closed on Sundays where will citizens congregate in the heat of summer and cold of winter? Family Sunday shopping has become a way of life, but parliament cannot pass a law to benefit Malls and deny the right of small shopkeepers to take a day off say the shopkeepers' union, POVEK. Day off! Most small shops are empty of customers most days of the week.
The Minister of Finance, Harris Georgiades has succeeded in selling over a billion euros worth of bonds to foreign investors and tells us that the republic has returned to international markets. He is overjoyed, almost suggesting those bonds plus interest are not repayable. All the bonds do is increase government debt.
His pronouncements of an upturn in the economy defy GDP shortfalls, leaving us little encouragement to keep believing him. Does the minister know that one third of the population are now living below the poverty threshold? And by the time banks have foreclosed on most NPLs that third might well become half.
A new curriculum will be introduced in schools as from September this year to the disgust of the teacher's union, OELMEK. Will the union continue to use pupils as ammunition to fight their case?
And to cap it all when, three years ago, our president was leader of DISY, he promised that conscription of our youth into military service would be reduced from two years to a year in line with other EU conscription member states. But our so called army has as many highly paid officers as poorly paid privates, whose further education is being seriously hampered by an army we don't need, cannot afford and will never use.
Good news today seems to be all about selling a few bottles of gas to Egypt and what's on the menu for dinner when the two leaders of this divided island finally meet!
Towing away cars parked on pavements and fining owners of persistently barking dogs are priorities in a civilised society, but enforcement of these bills now under discussion in the House is a non-starter in a yet to be civilised EU member state society.