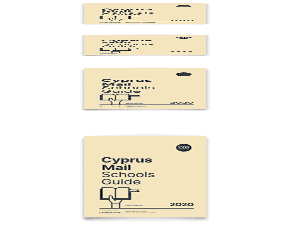 GREEK Cypriot negotiator Andreas Mavroyiannis was a guest speaker at an event organised on Monday evening by the youth wing of DISY on the subject of 'The Cyprus issue: yesterday, today, tomorrow.' In his speech Mavroyiannis spoke about issue of security and argued that the system of guarantees was bankrupt and needed to be replaced. He also argued that the idea of the demilitarisation after a settlement had to be reviewed because Cyprus, as a full member of the EU, had to carry on participating in European security and defence.
On Tuesday, Turkey's foreign minister Mevlut Cavusoglu was on a visit to the north and was asked about the issue of guarantees. He sensibly pointed out that "talking about such matters now and bringing them to the fore was pointless and to non-one's benefit." The time to discuss guarantees was at the end of the process, at a five-party meeting that would be attended by the three guarantors and the two communities. It was a measured and sensible answer from an experienced diplomat who, in contrast to Mavroyiannis, did not want to engage in public negotiations.
President Tayyip Erdogan had no such qualms, bluntly saying on a television interview that he would not give up Turkey's guarantee rights and he did not trust the EU to be guarantor. He may have been setting a red line or he may have felt obliged to take a tough stance, because there are parliamentary elections in Turkey in a little over a week.
Nobody knows what the Turkish side's position on guarantees would be at the negotiations so what was the point of Mavroyiannis raising the issue on Monday? Does he want to conduct public negotiations that serve no other purpose than to undermine the process by encouraging the two sides to harden their positions in order to please their respective public opinion?
Mavroyiannis is an experienced diplomat who should know better than to play the politician's role, giving speeches about what the Greek Cypriot side wants to achieve and raising expectations unnecessarily. A few weeks ago he unwisely gave a speech to the central committee of EDEK which is opposed to the bi-zonal, bi-communal federation.
It is not his job to give public speeches and brief political parties about our side's objectives. This is the president's prerogative and Mavroyiannis should stick to the job he was hired to do – negotiate with his Turkish Cypriot counterpart the details and mechanics of what the leaders agree and avoid public statements that could undermine the process and weaken the position of the president.