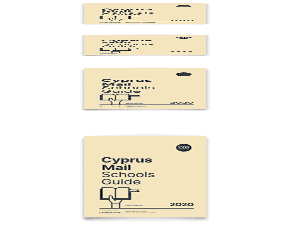 By Bejay Browne
PROBLEMS with waste management in the Paphos district is resulting in increased illegal dumping in the countryside, according to officials.
Following the closure of the landfill site at Marathounda, waste now has to be taken to a site in Limassol.
Andreas Chrysanthou, the chairman of the board of the Paphos refuse disposal sites, said that a tender to open a new site, which will accommodate by-products of the construction industry, will be announced in the coming days. He said this is urgently needed as some people are illegally dumping.
"The dump at Marathounda closed on May 31 and waste now has to be taken to the site close to Limassol. Unfortunately, some people are dumping illegally in Paphos, and it will take a few months to get the new site ready."
Chrysathnou said that the documents for the tender are being prepared by the municipality of Paphos with advice from the agriculture ministry.
"With the new licensed landfill, we are insisting on separation at source. The tender documents are being prepared now with the help of the ministry. Any potential contractor must undertake separation at source as the EU stipulates, as long as it's approved technology, we are open to any ideas. This way means it's less expensive, it takes less space and there is less waste."
They have also received applications for licences from two companies for two other sites. "They may get approved for this purpose, and competition is good," he said.
Chrysanthou, also a Paphos councillor, said that Paphos municipality currently charges 146 euros per household per year for refuse tax. In other villages, charges may vary.
"Our aim is to substantially reduce the waste tax and our ultimate goal is to eliminate landfills. Germany is leading the way, I believe, where only five per cent ends up in a landfill. "Currently people will have to go to Limassol," he said.
Meanwhile, a few weeks ago, four green points to serve the Paphos district were successfully launched and are now operational at Koloni, Ayia Varvara, Peyia and Polis. A fifth is urgently needed to serve Paphos.
"All of the necessary studies, such as the environmental impact study, and so on are being completed. The new site is being proposed at an area known as 'Mavrali', in a disused marble cutting site, within the Paphos municipality boundaries and close to Chlorakas," he said.
Paphos municipality trucks are currently using the green points at Ayia Varvara and Koloni.
Previous plans to create a fifth green point in Mouttalos were scuppered by angry residents who protested at the planned construction so close to their homes.
Green points are household recycling centres for households and local authorities for the collection of waste that can't be put out for collection with household waste.
They are aimed at the collection and recycling of special categories of materials which are not accepted in landfills and which households are used to placing in bins with other household waste, or are sometimes illegally dumped in the countryside.
No commercial waste, clinical waste, asbestos, food or dangerous waste, or tyres are permitted. However, items such as, rubble and cement, aluminium, glass, furniture, grass cuttings, vehicle batteries, wood, plastic and paper are all accepted.
Up to two tonnes per household is allowed every six months. For example, if you are doing work at your house, you may use the green points. Residents do not pay for taking their items to these points.
However, the sites are already experiencing problems, as the shredders are undersized to cope with the demand, Chrysanthou said.
"I have sent a letter to the minister requesting that we need two larger shredders. One will be for use at the new Paphos green point, which is yet to open, and a second will be on rotation at the other points, when necessary."
Chrysanthou said that once established, the new green point for Paphos will serve 44,000 people, around half the number of all of the other green points put together.
In another twist, Peyia councillor Linda Leblanc said that she is still receiving complaints that municipality trucks were being turned away by the green point operator servicing the Peyia area.
"Apparently, our trucks are still being turned away and we are trying to find a solution," she said. "Illegal dumping is an ongoing problem in Peyia, which I am constantly trying to address."
Chrysathnou emphasised that the points are also for use by the local authorities and was aware of  some occasions when Peyia trucks were refused.
"These loads contained soil and stones, which is not permitted, as well as palm and other cuttings which are. Loads such as this are not acceptable and will destroy the shredder. I have discussed this with the mayor and told him that waste must be free of such items."
Green Points in Paphos are found at Koloni (roundabout Koloni),Ayia Varvara (North Warehouse AHK), Peyia (road to Akoursos), Chrysochou Village near Polis (next to the waste dump). For more information contact: 22818603