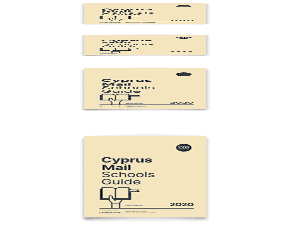 By Evie Andreou
Temperatures started to drop on Tuesday though a yellow warning was still in place inland and the west coast.
Monday saw temperatures climb to 42C, but they gradually started to drop on Tuesday, Met Officer Panayiotis Mouskos said.
Tuesday's temperatures are expected to be one to two degrees lower than Monday, which was recorded as the hottest day of the year so far.
Temperatures are expected to reach 41C inland, 35C to 36C in the coastal areas and 32C in the mountainous areas. The Met Office has issued a yellow warning for inland areas and the Paphos area until 5pm.
The seasonal average is 37C, the met office said.
Mouskos said they were evaluating the data and if necessary they would extend the warning.
"Temperatures have already started to drop, and from Wednesday we expect them to drop by one to two degrees further," Mouskos said.
Tuesday night will also be cooler than Monday with temperatures expected to reach 26C inland and the south and east coasts, 24C in the west and north coasts and 22 in the mountainous areas.
The heat wave has increased the demand for power as people turn on their air-conditioning systems.
Authorities have assured the public that power supply was enough to meet the increased demand.
Power cuts however, have been experienced in various areas.
According to the electricity company (EAC) spokeswoman Christina Papadopoulou, there was a power cut in Kakopetria for about an hour on Monday afternoon, after a fire broke out caused by a piece of metal that was detached from a transformer.
"We believe that a medium-voltage power line in the area was damaged during the storm that broke out in Kakopetria last Friday and a heated piece of that power line fell on the ground and dry weeds caught fire," Papadopoulou said.
She added that the power cut lasted between 5.30pm and 6.30pm but a few homes remained without electricity until 9.30pm.
The fire burned wild shrub.
A power cut also occurred in Yermasoyia on Monday night at around 10.30pm due to technical problems in the area's substation and the backup supply line. Electricity was restored at 5.45am on Tuesday.
The Dasoupoli area in Nicosia went without electricity between 4.45am and 6.20am due to another technical problem.
Damage occurs due to contraction and expansion of underground cables and other reasons, Papadopoulou said.
"We apologise for any inconvenience and discomfort. EAC crews are standing by and are ready to respond to any emergency call, 24/7," she said.
There was also a malfunction in one unit at the Vassilikos power station which was being dealt with, and that there was still sufficient production to meet electricity needs.
According to the Transmission System Operator, electricity consumption at 12.15pm on Tuesday was at 908MW while maximum demand was expected to reach 1,020MW. Power supply capacity was 1,180MW, provided there were no other malfunctions.
Monday saw the highest demand to date this year with 965MW.
The same period last year, the highest power consumption recorded was 910MW.
The labour inspection service warned workers take precautions, avoid excessive heat exposure, and refrain from performing heavy duty activities.
For safety reasons, all service garages of the Charalambos Pilakoutas Group in Nicosia closed at noon, the company said.
Hermes Airports in Larnaca and Paphos said on Tuesday they were opening their doors for anyone – traveller or not – seeking shelter from the heat by offering water, soft drinks and juice as well as free parking between 12pm and 4pm.
For Larnaca, the designated area for free parking is towards the arrivals section at the second exit to the left. There will be a guard regulating traffic.
In Paphos airport, people are called to drive towards the old airport where there are available parking spots.
The facilities are not restricted to people who are travelling, Hermes stressed.