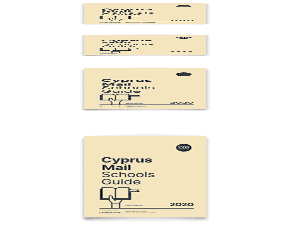 By Annette Chrysostomou
Do you want to study at a British university this year and haven't secured a place? Clearing is your chance. This process is not only for those who have not achieved the A-level results they expected and have consequently not gained entrance to the course and university of their choice, but also for those who have not yet applied at all.
If you are flexible, there is no need to despair or panic. Last year, 55,000 students found places at UK universities through clearing. The number of applicants is growing due to more students wishing to enter tertiary education, but the number of available places in the UK is also on the increase.
A-level results come out on Thursday, and the very next day the yearly education clearing exhibition will take place in Nicosia. Organised by the British Council, it is a chance to secure a place on the spot. This year, 18 universities will send their representatives who are authorised to confirm places to suitable candidates.
If one or some of the universities interest you, take your documents and head for the exhibition at the Hilton hotel on Friday and you may get accepted on the spot. The university representatives are authorised to recruit students who will turn up with the relevant documents and qualify.
Pantelitsa Michael, education marketing manager at the British Council Cyprus, said that the event is positive for both students and universities, as it saves the students time and allows the universities to find some quality students. Some universities come back year after year to recruit students.
While other, more general education events by the British Council routinely attract a few thousand people, this event is aimed at a specific target group and has consistently attracted around 400 to 500, Michael told the Sunday Mail.
Another way to save time is to enlist the help of a consultant. Universities tend to be overloaded and you may get frustrated when you can't get through to the relevant people. Also, there are aspiring students who will be on holiday when the A-level results come out and won't be able to deal with all the procedures.
Aristos Constanti, an educational consultant from CareerCyprus, said that the majority of those who come to him for help with clearing are those who have finished school but have not been able to get a place at a public university in Cyprus. One of their options is to study in the UK. Others are young men who didn't do any planning for studying during their military service.
This year, he reports, there are also those who have a place in Greece but because of the problems in Greece have now decided not to go there. Chris Sofroniou, an educational consultant at Global Education Services, agrees that there is a move away from Greece. But for many students, he said, the UK has always been number one.
Potential students are often not aware of the existence of the generous student loan system in the UK and when they hear about it, are more determined to study there. Students who are initially disappointed when they are rejected are therefore happy to find a place at another university in the UK.
Sofroniou recommends that students take this chance to start studying now, even at an average university, rather than waiting for next year. He added that you never know what the situation will be like next year.
Constanti, on the other hand, doesn't recommend the use of clearing to all students, saying it depends on the grades they have. If they have good grades it might be better to apply for next year when they have more choices.
It is worth noting that though some top universities like Cambridge, Oxford and LSE don't use clearing at all, many prestigious universities, including the vast majority of the Russell Group, now do.
If you prefer to do things by yourself and you are not on holiday on the 13th, it is not that difficult either. You can search for available courses and universities which will be published on the UCAS website https://www.ucas.com/. UCAS also has detailed instructions on the clearing process.
Just prepare a shortlist of universities and courses of your choice from the ones listed on the website, and make sure you have your personal ID and your clearing number at the ready. Then grab a phone and start calling each university. Before you phone, be prepared to answer some questions, like why you want to take this course and why you think you are a suitable candidate. If there is a vacancy, they will take your details and will let you know soon if they will accept you.
And remember this: not only do you want a place, but the universities also want to fill their places.