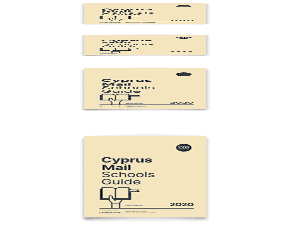 'NEUTRAL to slightly positive' was how Finance minister Harris Georgiades described the 2016 state budget which was approved by the Council of Ministers last Wednesday. It is the third budget of the Anastasiades government and, according to Georgiades, it was by far the easiest the finance ministry had to draft, because all the difficult work had been done in the previous two years during which public spending had to be drastically reined in so that fiscal targets set by the international lenders were met.
The government is now reaping the benefits of the prudence and caution it exercised in the previous two years under the guidance of the much-hated troika. It has been able to present a balanced budget without having to announce any new taxes or levies. On the contrary, Georgiades said "gradual steps are being taken towards a gradual decrease in the tax burden," even though this did not mean "a relaxation of the effort for prudent fiscal management." This measured and sensible approach by the minister is what people like to hear after the years of fiscal recklessness that resulted in state bankruptcy.
In fact, the government believes it has tackled for good the two main contributory factors to big deficits – social welfare spending and the public sector payroll. The introduction of the minimum guaranteed income (MGI), which sets a long list of criteria for eligibility, rationalised welfare spending and brought it under control. Meanwhile, the change in the calculation of the public payroll, directly linking pay rises to the annual growth of GDP, is expected to ensure against the big and unjustified pay rises of the past, assuming that trade union PASYDY agrees to it.
Of course, these laws can be amended in the future, but for now they have put public finances on a sound basis and the government should be proud of what it has achieved in the last two years, after taking over a bankrupt state in March 2013, with money to last for 30 days. It has done very well in extremely difficult circumstances, even if there are problems that remain, such as high unemployment and big numbers of NPLs at the banks.
There is no quick-fix the government could have implemented for these, even though opposition parties are bound to complain that the 5 per cent increase in the development budget was too small to have a real impact on unemployment figures. While they may have a point, the truth is that job creation is not the state's job but the business sector's which is still struggling. Unfortunately, there is very little the government can do other than maintain fiscal discipline without introducing new taxes. The 2016 budget does exactly that.