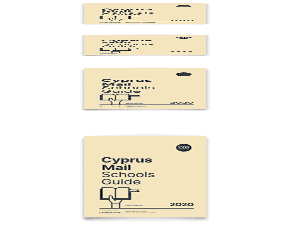 By Elias Hazou
DISY and AKEL have struck a deal that would earn them an even larger slice of the state assistance pie.
They are proposing that the first 15 per cent of the state grant be distributed equally among the parties, the rest doled out according to the parties' strength in the last legislative elections.
This would see a larger piece of the state grant – 85 per cent – allotted according to party strength; currently, the party-strength allocation is 78 per cent.
The 85-15 distribution would apply both to the fixed annual grant, as well as to the extraordinary funds given to parties to help with election-campaign spending.
The amendment forms part of the new Political Parties Law, which is heading to the plenum for a vote next week after months of parliamentary debate.
The issue was discussed at the House ethics committee on Thursday. Ruling DISY and main opposition AKEL sprung the 85-15 pitch at the last minute, in an apparent bid to ram it through next week – and this just months away from next year's legislative elections.
Speaking to reporters later, committee chairman and EDEK MP Nicos Nicolaides said the smaller parties are against the proposal.
"This change is not unrelated to the effort underway to raise the [electoral] threshold for entry into parliament, an effort which in our view deals a blow to a pluralistic parliamentary system."
Still, Nicolaides sounded confident that these differences in opinion would not jeopardise the passing of the law as a whole.
Responding to a question, the MP could not say whether the new state grant distribution would apply for the May 2016 parliamentary election.
The new Political Parties Law, aimed at boosting transparency in party financing, purports to make anonymous donations to parties a thing of the past.
Individuals or legal entities may donate up to €50,000 a year. By March 31 of each year, the parties will hand over to the Commissioner of the Political Parties' Register – a function administered by the permanent secretary of the interior ministry – a list of the persons who made donations of €500 or more.
The names of these donors must also be published online by the parties. Donations under €500 will not be published, but the parties will keep records and hand them over to the Commissioner of the Political Parties' Register and to the Auditor-general.
Parties must submit audited accounts of affiliated organisations as well. Administrative fines are imposed for non-compliance.
It's understood the new law will apply first for the financial year 2015.