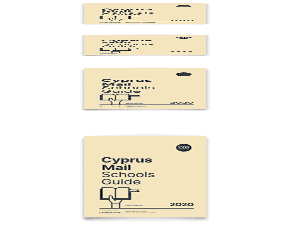 By Maria Gregoriou
The art of making mosaic is not just the craft of putting pieces of stone (or whatever material you choose) together, it can be a means to work together with others and create an art work that you can take pride in.
Such a chance will be given in Paphos on Saturday, as mosaics artist Mary Chojnowski will be giving the first mosaic metamorphosis workshop for family and friends. The second workshop will run on November 28.
The workshop will provide children and adults with the opportunity to become familiar with the art of mosaics and also become a team and create something unique and colourful that will decorate Technopolis 20 garden. Each child will be able to create his or her own special part of the mosaic but also to create their own small piece to take home.
Technopolis 20 was a nursery school some decades ago and faded children's drawings can be seen in the garden. Respecting the past of the building, Technopolis 20 retained these paintings and invites children and parents to add a modern element through these mosaics workshops.
Mosaic Metamorphosis
Family workshop with mosaics artist Mary Chojnowski. November 21 and November 28. Technopolis 20, Paphos. 3.30pm-6pm. €10 for one workshop and €16 for two. Tel: 70-002420