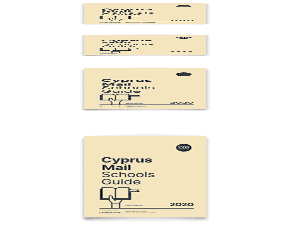 By Angelos Anastasiou
RUSSIAN national Natalia Konovalova, who sought political asylum in Cyprus and whose extradition was requested by the Russian Federation after she was found guilty of fraud and sentenced – in absentia – to five years in prison, was sent back to Russia last Sunday, the Cyprus Mail has learned.
Despite efforts by her lawyers, the United Nations' High Commission on Refugees and activist group KISA, to convince the courts that refoulement of asylum seekers is explicitly prohibited under the 1951 convention relating to the status of refugees, as well as human rights law, the Cypriot Supreme Court ruled last week that an appeal decision for Konovalova's extradition could not be overturned.
Konovalova applied for political asylum in Cyprus in 2011 on the grounds of being persecuted for her political beliefs, as she had been deemed an associate of Yukos owner Mikhail Khodorkovsky, whom Russian leader Vladimir Putin regarded a political threat due to his wealth and beliefs.
She was tried and found guilty in absentia in 2013 by a Russian court, which, her lawyers argued, negates the Russian Federation's request for her extradition on grounds that she should face trial.
"KISA condemns the gross violation of the most important principle of customary international and European law by Cyprus: the prohibition of refoulement of a person to a country where there is a risk of being persecuted on the basis of gender, race, religion, nationality, membership of a particular social group or political beliefs, or of being subjected to torture or inhuman or degrading treatment or punishment," the activist group said in a statement.
"The result of this decision is that she is currently in a Russian prison following her extradition. Today, Konovalova is being detained in one of the prisons in Moscow, in which the conditions of detention have been repeatedly declared by the ECHR to constitute inhuman and degrading treatment."
Meanwhile, four years after the Russian fugitive's application for political asylum on grounds of persecution – Konovalova had worked at a subsidiary of Yucos, and was accused by the Russian authorities in 2006 of embezzling 1.5 billion Russian roubles – the Interior ministry's Asylum service rejected her application on November 5.
"It bodes ill that, following so many years' of the application being pending, it was examined so hastily," in light of Konovalova's appeal to the Supreme Court, judge Stelios Nathanael remarked in his ruling last week.
"The sluggish pace with which the application was dealt with certainly does not honour the Republic."