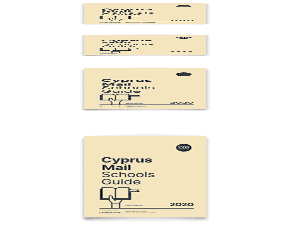 By Evie Andreou
FIVE days into the indefinite strike of the PASYNO nurses' union, government sources did not rule ordering strikers back to work out should this drags long, the Cyprus News Agency (CNA) reported on Friday.
Since the strike began, state hospitals, especially in Limassol, Paphos, Famagusta and Polis where the majority of nursing staff are PASYNO members, have been operating on skeleton staff, while scheduled surgeries have been cancelled. To-date, the health ministry said 84 patients have been referred to the private sector.
Meanwhile, complaints by patients are increasing.  Reports on Cyprusliving.org speak of "appalling neglect of in-patients" at the Paphos general hospital due to the strike.
One commentator said that patients at the hospital's orthopaedic ward are unable to get out of bed and have nobody to help them, while they are "left in urine-soaked sheets".
Another commentator said that his wife, who had her gall bladder removed at the same hospital, receives no care from nursing staff. He added that she was vomiting regularly and that nurses tended to her only after he expressed his "disgust at them".
CNA also reported that at the Limassol hospital strikers prevented skeleton staff to escort patients in the ambulance slated to be transferred to private hospitals.
This, CNA said, forced the health ministry to hire private ambulances. The incidents according to CNA, may be brought to the Attorney-general for further action.
Meanwhile, Health minister George Pamporidis and PASYNO threw the ball at each other's court. Despite urging nurses to agree to engage in a dialogue, Pamboridis made clear that he cannot accept their demand for upgrade of their pay scale. This, he said, "would put on the shoulders of the state, a huge load of €35m per year", thus "killing the National Health Scheme (NHS)".
He reiterated that if anyone with his or her actions endangered the life of a patient, they will be deemed as responsible before the law.
PASYNO, on the other hand, said that they have been expressing their willingness to engage in a substantial dialogue, but which will lead to satisfying their demand for recognition of their qualifications as university-level and upgrading of their pay-scale accordingly, albeit when economic conditions allows. The head of PASYNO, Panayiotis Georgiou, told CyBC that they will decide next week how to proceed and did not rule out escalating measures.
Citing government sources, CNA reported that 966 of the 3,306 state nurses are on temporary contracts, and their lowest monthly salary is around €1,300. State nurses' entry pay scale is Α5 to Α7, which has 12 increments. Those on the middle of the pay scale receive around €2,500. Should the government satisfy their demands, CNA said, those in the middle of the Α5 to Α7 pay scale will earn around €3,300.
Furthermore, according to official data, 377 nurses are currently in the A9 pay scale and earn a gross salary of around of €3,140, while 128 are at A10 with a salary of €3,404. Thirty nurses who are at A11 earn more than €4,000, thirteen are at A12 to A13 and earn more than €4,500, while there is one head-nurse at A15 earning €6,000.
This, government sources said, would increase public expenditure by €33m per year, plus five to six million euros for nurses' pensions.
Citing the same source, CNA said that compared with 2012, the numbers of nurses and doctors were not reduced, while there has also been a 25 per cent decrease between 2014 and 2015 as regards visits of patients to the A&E rooms of state hospitals. A decrease has also been recorded since 2012, as to general visits to state hospitals.
The last 24 hours, the health ministry said in an announcement, 640 people visited the A&E rooms of state hospitals, while there have been 110 admissions, 22 surgeries and three births.
It added that it is closely monitoring the situation and reassures the public that it is doing everything necessary to "minimise any problems that may arise".