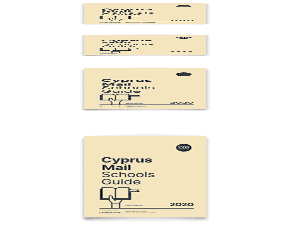 The majestic old palm trees atop the Venetian walls near the Nicosia town hall were turned into works of art on Friday by students who dressed them up with colourful yarn threads and recyclable materials, as part of the island-wide 'Weaving the streets' campaign.
High school and university students decorated the palm trees and the fortification walls using materials such as bags, empty potato sacks, threads and string. Among their creations were two-dimensional colourful butterflies, hoola hoops, and dream-catchers. The town hall's metal fence was dressed with colourful kilim-like creations, while threads and fabric hung between palm trees hosted art works as well. Art works were also installed in the yard of Phaneromeni church.
The event is part of the Paphos 2017 European capital of culture activities and the International Day of Art, which is celebrated on April 15.
It was organised by the directorate of Secondary Education at the Ministry of Education and Culture, and the department of Fine Arts, in collaboration with the International Association of Art (IAA) and the Cyprus Chamber of Fine Arts. The art works will remain on display for a week.