By Bejay Browne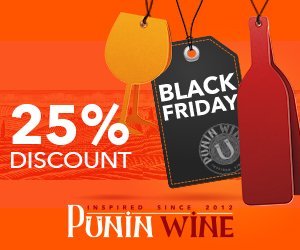 Public nudity is creeping onto popular beaches, according to local authorities, which are trying to stamp out the practice.
There are no legal nudist beaches in the republic and a number of beaches, including at Avdimou, now have signs warning: 'No nudism.' Appearing nude in public is illegal and this includes on beaches, but over the years some of the more remote beaches have been the unofficial haunts of nudists who have been left alone by the authorities.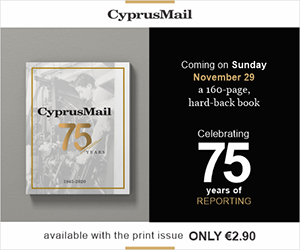 But Lazaros Lazarou, the community leader of Pissouri, said that at the end of the summer season last year, a number of nudists, both men and women, made an appearance on the public beach at Pissouri Bay, an area popular with locals, families and holidaymakers.
He said that this broke an 'unspoken understanding' in place for decades under which nudism would be tolerated at an area away from the main beach, but not on the beach of Pissouri Bay.
"Last year they (nudists) tried to make a presence on the left side of Pissouri Bay which is not acceptable and Pissouri council decided not to allow them on the beach if they come again this year," Lazarou said.
"This happened in October and we had a number of complaints from families with kids. They were both men and women apparently. The families were surprised to see them on the bay."
According to Lazarou, nudists may visit an area which is to the eastern side of the Bay, after the cliffs, as it's a private place, he said.
"If they have no intention of causing trouble and don't go where kids and families are and don't approach them, we don't bother them."
The community leader said 'a few' people had been using this area for decades, which can also be accessed if walking from Avdimou. However, the community leader added that the council is not ready to let any area be used as a nudist beach officially.
"If nudists come to the bay this year, they will be asked to leave. They are not allowed on the beach without swim wear. Officially there aren't any nudist beaches in the area despite what some may think, nothing has been approved by Pissouri council," he said.
Harry Akerman (not his real name) is 72 years old and says he regards himself as a naturist. He has been 'discreetly' taking his clothes off in Cyprus since the 1970s.
"I love stripping off and being clothes free. I don't have naked dinner parties or anything like that but I love being in nature and feeling free. I believe this is a natural state for man, although it's not practical in many situations in modern day life."
Akerman said that he often goes naked at a number of well known 'nudist spots' in Cyprus but said that he would never take his clothes off at a crowded public beach.
He said that the downside to his practice is the amount of peeping toms it attracts.
"Many of the local men will come and sit in their cars, some with binoculars to have a good look, especially if there are naked women and this can be very upsetting," he said.
He said that although some may say it's their fault for being naked in a public place, these are areas far away from the public eye.
Paphos resident Karen Sampson said that a couple of years ago she was shocked when she spotted a naked man walking along a beach in Pissouri.
"He was about 80 years old and I really don't think this is acceptable in public places," she said. "People need to be more discreet if they want to take their clothes off. It's disrespectful to bathers, families and children. If people do it in private, such as on their balcony, that's up to them," she said.
Police mostly turn a blind eye to naked sunbathing, even though it's illegal, as long as it's done discreetly.
"It is illegal to be naked in public, however, even though it is the same in the law, the court would not view being naked in a public square the same as they would on a beach, for example," a CID police officer told the Sunday Mail. "The court will see it as there is a 'reason' to be naked on a beach, but not in a public square."
He said that the law in Cyprus is similar to that in the UK and charges can include indecent exposure, public indecency, and public nuisance.
The officer added that in his long career, he has yet to arrest someone for being naked.
"It comes under the umbrella of public disorder and indecency. I don't know of any prosecutions for being naked on a beach. Under this wider law, I have only arrested a British man for urinating in public."
Another area frequented by nudists is the sea caves area of Peyia in Paphos. Peyia councillor Linda Leblanc said she has received a complaint from a couple living in the area that instances of lewd behaviour as opposed to straightforward nudism have been getting out of control.
"There is a big difference between naked sunbathing and lewd behaviour and this instance is a matter for the police," she said.
The couple who have lived in Peyia for ten years said that the alleged incidents are taking place close to the sacred island of Yeorinisos, and not far from a church at Agios Georgios
Leblanc said it's a delicate situation, as drawing attention to the alleged incidents may encourage voyeurs to the area.
"This is a matter for the police and I'm reluctant to report it as it may be seen as an 'attraction."
However, police noted that such acts are illegal and that following a complaint, an investigation would be carried out.