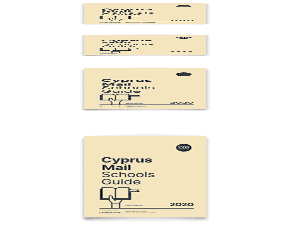 Two Dominican Republic nationals were sentenced Tuesday to eight years imprisonment for attempting last April to smuggle 160 gramnes of cocaine through Paphos airport in their stomachs.
Rafael Alexis Valdez and Jose Miguel Fernandez de los Santos were identified on arrival from Brussels on April 20 following information received from Interpol that drugs were being smuggled on that flight. They drew attention to themselves from the onset as their overall behaviour was deemed suspicious and were intercepted by drug squad officers who did not find anything incriminating initially.
They were then transferred to Paphos hospital where x-rays showed the presence of foreign objects inside their bodies.
They were held until later and given laxatives after which they each passed 4 cylindrical packages containing 266 grammes of powder which the state laboratory found to be made up of 160 grammes of cocaine, the remainder being other substances.
Valdez' lawyer Kostas Siailis, in mitigation indicated that his client had fully realised the seriousness of the offences committed, immediately confessed and cooperated with the police, and regretted and apologised for his actions.
Referring to his personal and family circumstances, he said his father left while he was in infancy. He had two failed marriages and lived with an 11-year-old son acquired from his first marriage, for whom he is responsible.
Siailis said that due to the dire economic situation he was in, he was easy prey for traffickers and smugglers of drugs, suggesting his client was a victim of a drug trafficking network who did not obtain any benefit beyond the €1,000 that was given to him smuggling the drug. Concluding, the lawyer asked the court to give his client a second chance.
Santos' lawyer Eliza Patsalidou expressed her client's repentance and apologised for his actions.
Referring to his personal and family circumstances she indicated that he was single father of five underage children by three women. Although he worked occasionally as a hairdresser, he had accepted the proposal to smuggle drugs into Cyprus in order to help pay for a clinic his partner used as she had complications with a pregnancy.
The lawyer said that from this, he would gain €1,000 to help financially support his partner to face her health problems. Unfortunately, she said, the last information received was the unborn baby had been lost as his partner had been upset with his involvement in the commission of the offences.
Concluding, she suggested his superficiality and recklessness was demonstrated by the fact that he did not realise the risks he ran to his health if the bags of drugs he swallowed had burst inside his body.